School is back in session, and if you're anything like me, you're trying to come up with healthy yet appealing snacks and lunchbox items for your kids (or yourself!).
One of Lucy's favorite treats is granola bars (which she calls "noli boys"). But many of the packaged kinds don't meet my granola bar criteria. Too much sugar, no whole grains, or ingredients I don't recognize.
Luckily, making homemade granola bars is easy! I've experimented with a number of different recipes lately, but these three have been my favorite. You can easily alter these recipes according to your family's tastes or the ingredients you have in your pantry.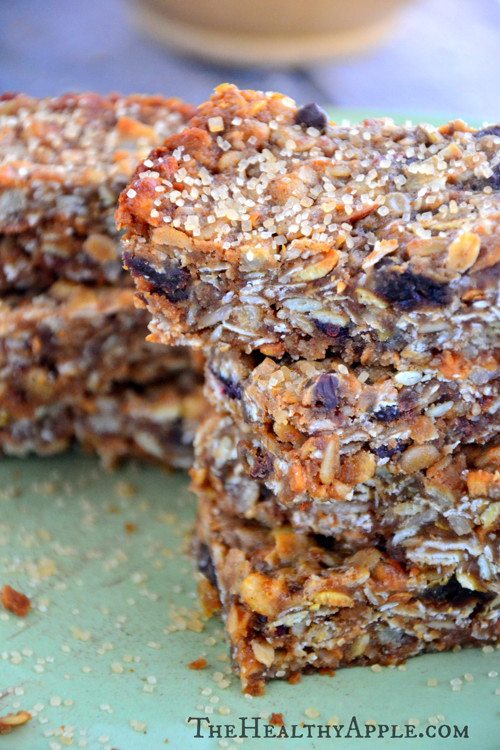 No-Bake Peanut Butter Pretzel and Chocolate Chip Granola Bars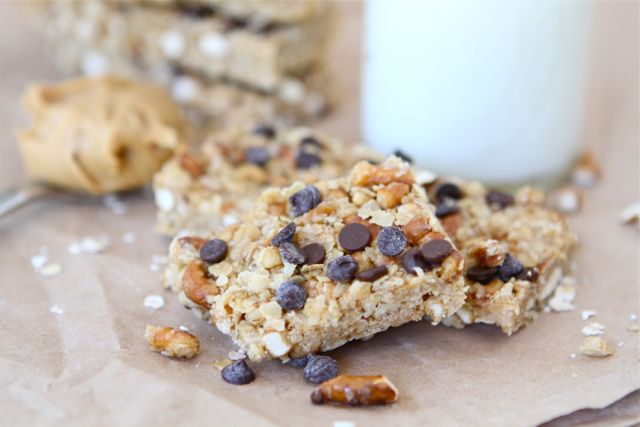 Enjoy!