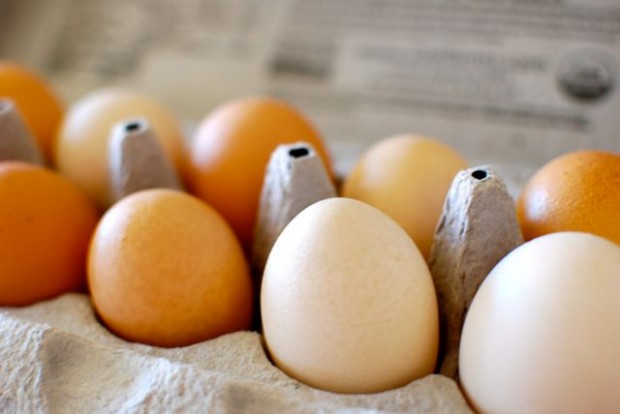 Eggs are one of the trickiest foods at the grocery store.
Labels like "cage-free" (which means nothing), "free-range," "pasture-raised," etc. make it difficult to know exactly what you're buying and which brands of eggs are best.
I've posted egg buying guides before, but I thought it might be helpful to share a few of my favorite brands and why I like them.
These brands are distributed nationally, but you may have other great local options in your area.
3 Egg Brands You Can Trust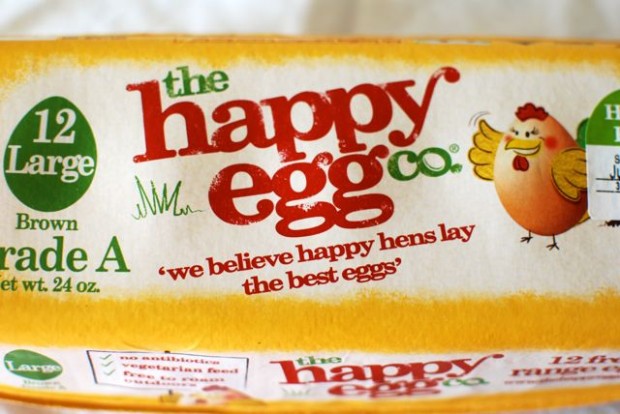 The Happy Egg Co.
All Happy Egg Co's farms are truly free-range, with hens guaranteed at least 14 square feet per bird.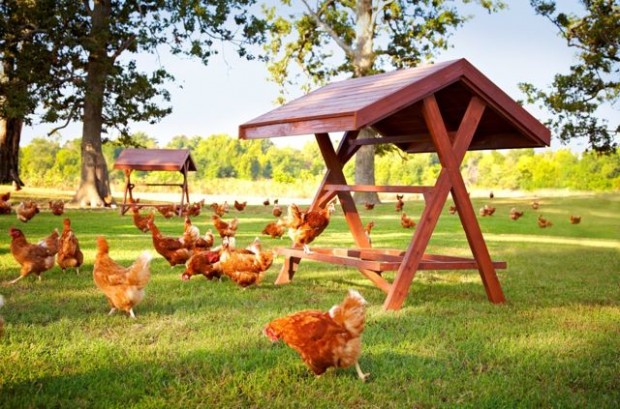 Hens are given wooden perching towers, sand pits for dust bathing (a natural behavior), plus clean water + feeding troughs – all rarities in the egg industry, believe it or not.
What I like best about Happy Egg Co eggs is that you can find them at conventional grocery stores (Safeway/Vons, Kroger/Ralph's, etc.), and they're the least expensive free-range eggs.
Cost: $4.99/dozen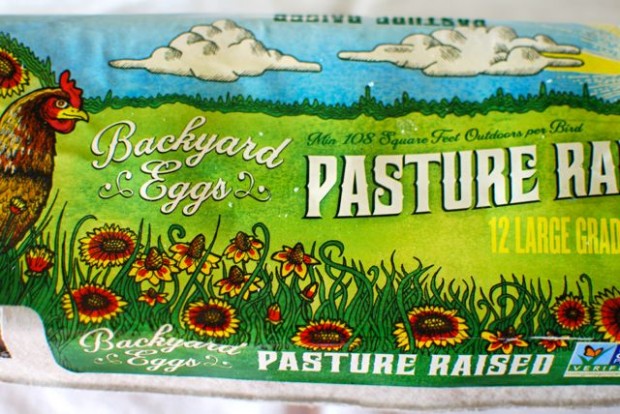 Backyard Eggs (by Vital Farms)
Eggs from pasture-raised hens are the most nutritious and tastiest in my opinion. Backyard Eggs provide at least 108 square feet of pasture per bird, so the hens have a huge amount of space to roam and eat grass, bugs, worms, etc. (eating these little critters are what make the egg yolks so golden).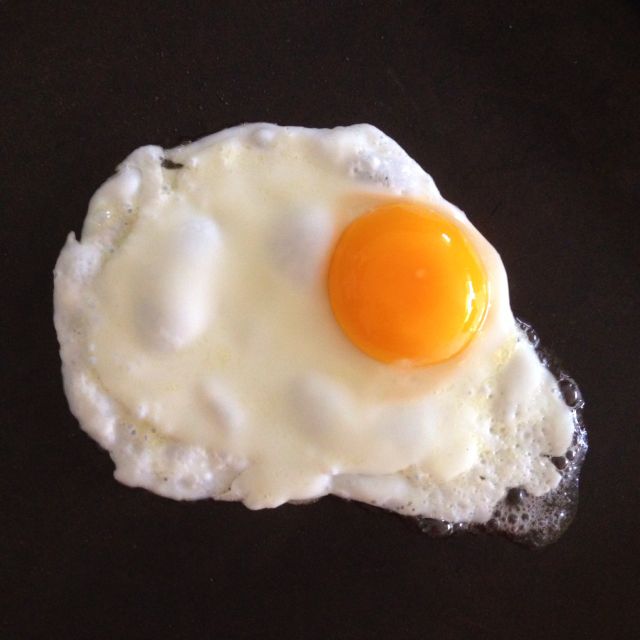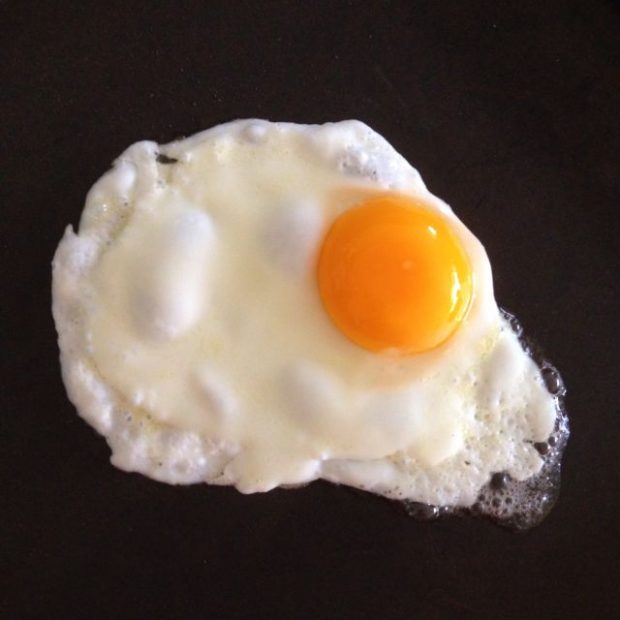 Backyard Eggs are also Certified Humane, and Non-GMO Verified (this is a big deal since most non-organic hens eat GMO feed).
Cost: $5.99/dozen
Vital Farms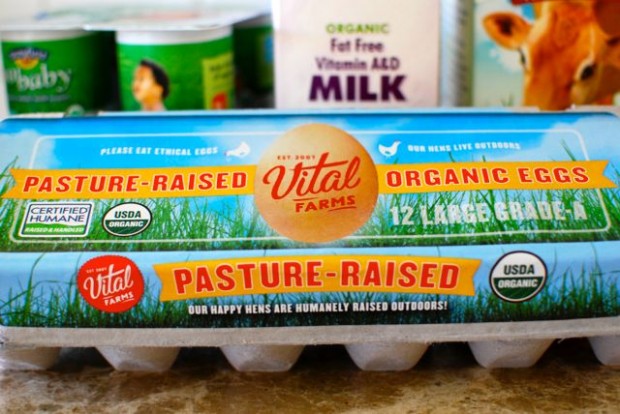 Backyard Eggs and Vital Farms are products from the same company, but the Vital Farms eggs are Certified Organic. The hens are raised in the same way according to similar standards, but all their pasture and feed is organic.
I like how Vital Farms gives you a little report on what's happening on the farm (Backyard Eggs does this too) and that all the eggs look different from each other.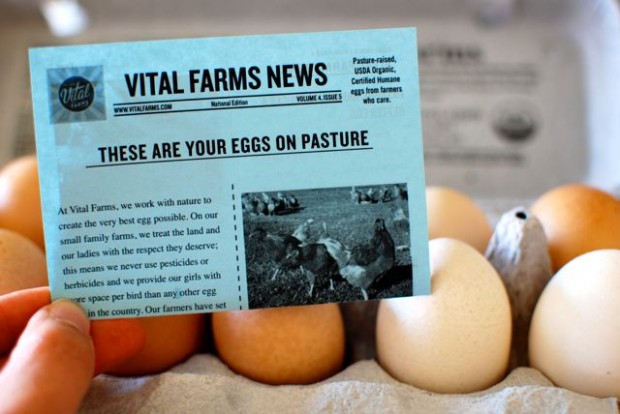 Vital Farms eggs are more expensive, but you are guaranteed eggs from hens who have never been exposed to pesticides or antibiotics.
Cost: $6.99/dozen
A note on cost
If you're buying eggs for less than $3-4/dozen, odds are very good that your eggs come from inhumanely treated hens. It costs a lot to raise hens in the right way, which is why the options above are priced higher than most regular grocery store eggs. Paying more for eggs like these guarantees you a better product and your farmer a fair wage, plus ensures better animal and environmental welfare.