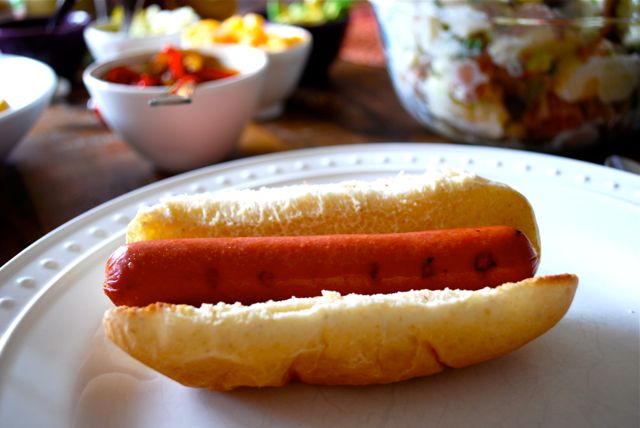 I love hot dogs to an embarrassing extent. I blame it on a long-standing family hot dog obsession 😉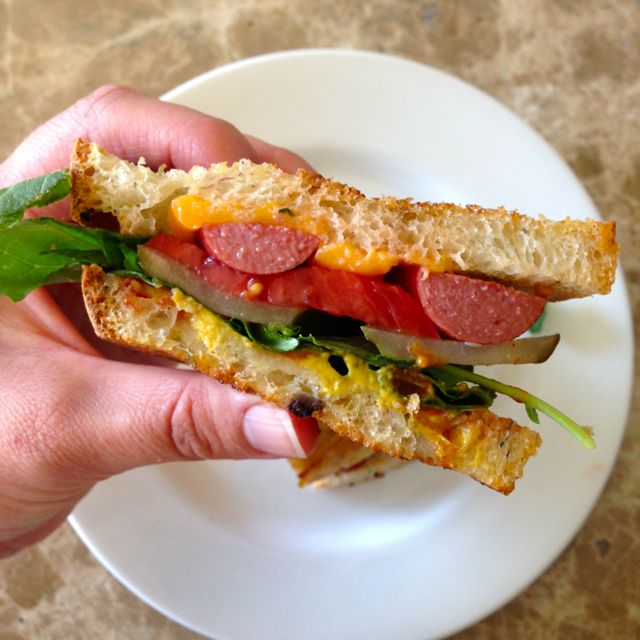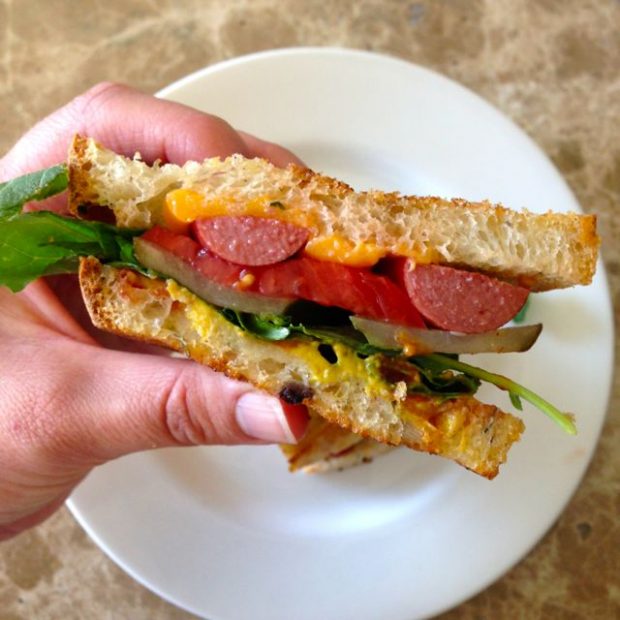 In the past, this love conflicted with my values of supporting sustainable, pasture-based farms and choosing whole foods over heavily processed ones, since this is what conventional hot dogs contain:

But not anymore!
Thanks to a few stellar brands making high-quality, minimally processed options, we hot dog-lovers get to enjoy the best of all worlds.
Below are the three hot dog brands I like most and why.
Applegate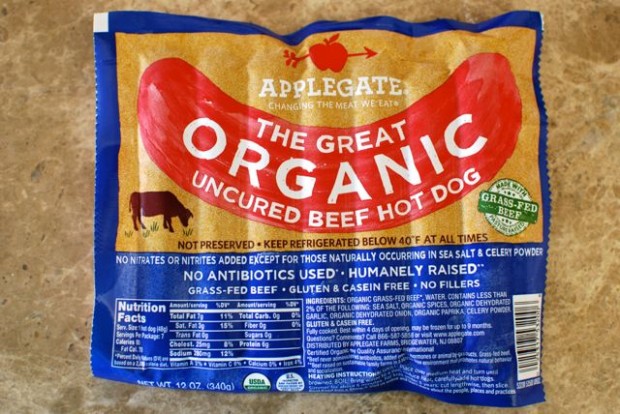 Applegate's "Great Organic Hot Dog" is completely free of preservatives and made with organic, grass-fed beef. It also comes in turkey and chicken, so there's a hot dog option for everyone. You can find these at many conventional grocery stores now, as well as at Trader Joe's and Whole Foods.
Ingredients: Organic beef, water, sea salt, spices, dried garlic, dried onion, paprika, celery powder.
Fork in the Road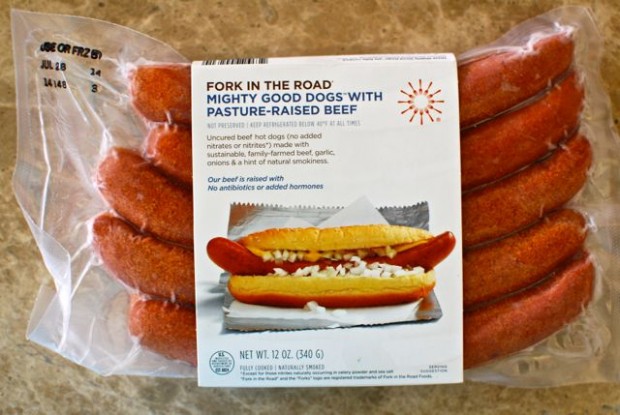 Fork in the Road uses the highest-quality meat for all it's products: heirloom pork, sustainably-raised beef, and free-roaming chicken & turkey. Though not organic, animals are humanely raised and never given antibiotics, growth enhancers or added hormones. All their meat is U.S.-grown (very unique) and they work super closely with their farmers. You'll about die when you read farmer Russ Kremer's story!
Ingredients: Pasture-raised beef, water, sugar, salt, fresh onions, vinegar, spice, paprika, fresh garlic, celery powder in a natural sheep casing.
We also love Fork in the Road's mini hot dogs, which Lucy frequently requests in her lunch: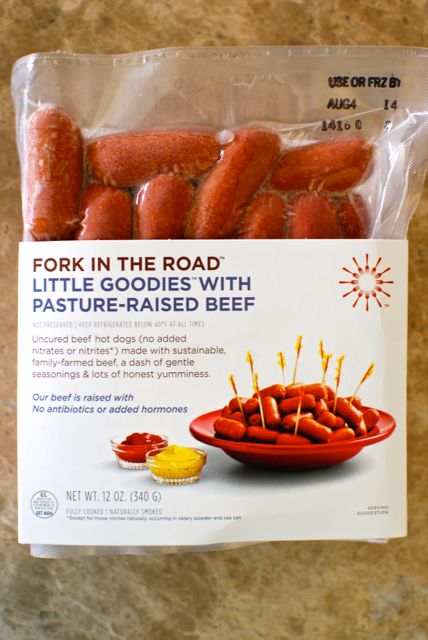 Organic Prairie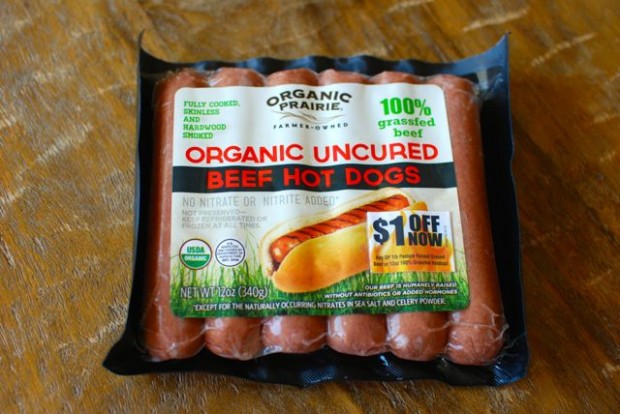 Organic Prairie dogs are made with organic, 100% grass-fed beef. Just like Organic Valley (Organic Prairie's parent company), this brand is a cooperative of farmer-owners who are passionate about raising animals in the most sustainable way possible.
Ingredients: organic beef, water, sea salt, evaporated cane syrup, celery powder, spices, onion powder, garlic powder.
With these incredible options, you'll never again have to resort to highly processed hot dogs from factory-farmed animals.
Enjoy!