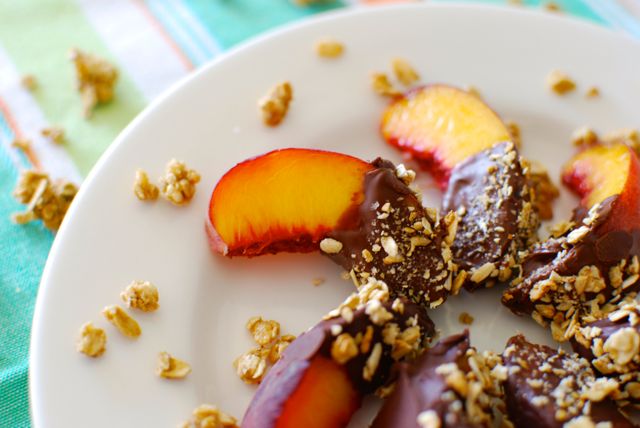 Peaches are ridiculously good right now. So good that I rarely do anything with them besides sink my teeth in as-is.
But when you have an abundance of ripe fresh peaches, I highly recommend making one of these easy recipes. Casual enough to make just for yourself but tasty and beautiful enough to serve to company.
Chocolate Dipped Peaches with Granola
Eat these for dessert or as a sweet afternoon snack. Here's how to make them.
Easy Peach Pie Pots in a Jar
Who doesn't love dessert in a jar? Or, swap the ice cream in this recipe for yogurt and call it breakfast 😉
Grilled Peaches with Yogurt and Honey
Grilling fresh peaches for just a few minutes brings out their sweetness even more. Perfect with tangy Greek yogurt!