Nutrition science changes over the years, but it usually takes the government – and much of the public – a loooong time to catch up.
This delay is partly because of our country's policies (for example, the government considers an ingredient "safe" until a large body of science proves it to be harmful) and partly because of great marketing campaigns that convince us that a product is "natural" (which means nothing) or a healthy choice.
There are hundreds of food products that many people still think of as healthy, or better-than-the-alternative, that really aren't healthy at all. Below are three of those products.
It's not that these will necessarily hurt you in the short run, but they all contain questionable ingredients or dupe you/your body's natural system in some way. If any of these still occupy precious real estate in your kitchen cabinets, I'd recommend swapping them out for one of the suggested alternatives.
1. Cooking Spray
Why it's bad:
Cooking sprays DO contain calories, and probably a lot more than you think since almost no one sprays for only 1/4 of a second (the recommended serving).
Most brands contain preservatives.
Most brands contain propellants, including butane and propane, which though included in very small amounts, are just unnecessary when you could be using a little regular oil instead.
What to choose instead:
Regular oil. Olive, coconut, avocado, canola, etc.
An oil spray that only contains oil, like Chosen Foods Avocado Oil Spray (no chemical propellants).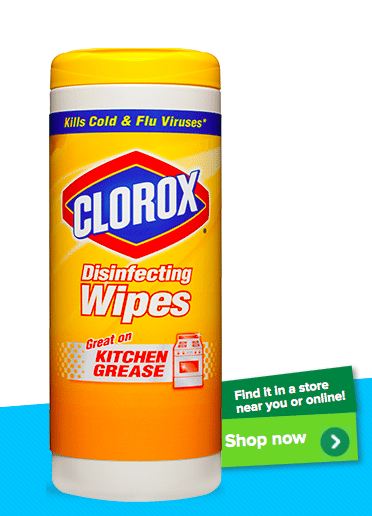 2. Disinfectant Wipes or Spray
Why it's bad:
You may feel like you're cleaning your kitchen when you wipe down with Clorox wipes or spray a disinfectant spray on your countertops, but what you're actually doing is depositing harmful chemicals all over the place where you prepare food.
Even the product website itself tells you not to use the wipes on your hands or body (that's a big clue that they're not safe on skin or surfaces that come into contact with food).
You're also not supposed to use these around pets or children, and when you're using them in the kitchen, you have to rinse the surfaces afterward – which I'm guessing most people don't do.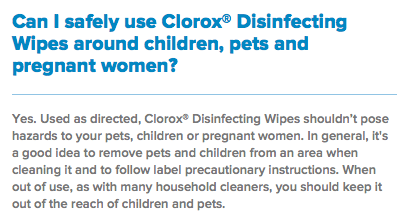 What to choose instead:
Soap and warm water! I love Branch Basics for just about everything, but you can use any mild, fragrance-free soap with warm water and some elbow grease (aka scrubbing).
Though Honest Company, Seventh Generation, and many people & earth-safe products are safe for kitchen use, nothing kills germs like good ol' soap & water.
3. Calorie-free Sweeteners
It's not just Splenda, aspartame and saccharin that are unhealthy. Research is beginning to show that all calorie-free sweeteners can mess with your metabolism and even cause weight gain.
Why they're bad:
Even Stevia and other "natural" calorie-free sweeteners should be avoided (most of the time – I'm referring mostly to frequent use), especially if you're trying to lose weight. These can impact your body's glucose tolerance and cause you to crave more calories later, since your body is expecting calories whenever you eat something sweet.
What to choose instead:
Sugar, honey, maple syrup, or your favorite

calorie-containing sweetener

(or foods made with these real sweeteners).
No sweetener at all. This is the best choice, but I know it's not always what you're going for so I didn't make this my primary recommendation 🙂
Any other products you've stopped using due to new recommendations or changing science? Please share!