Kids stuck on the same three dinners? Here are some easy ideas to help expand their palates.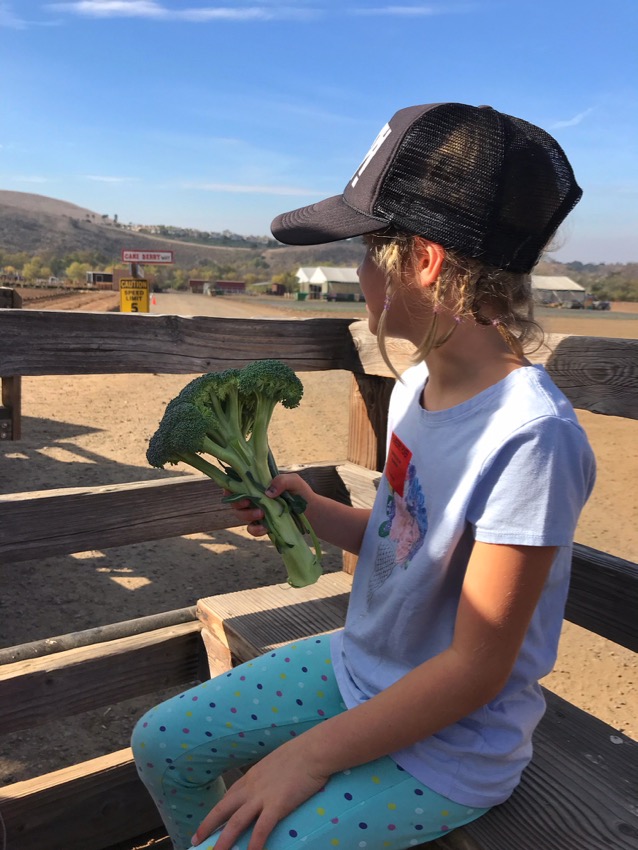 Whenever I get into a dinner rut (e.g. right now) I know it affects my kids more than me. My husband and I eat later than the kids due to work and evening schedules, so I end up whipping up something simple for them (grilled cheese, reheated soup, pasta) and then making something more unique for us later when I have more time to be creative.
This is troublesome for a few reasons:
The kids end up eating mostly carbs + cheese, in various formats.
I'm not regularly exposing them to new or interesting tastes.
They get bored of the same old stuff and end up eating less at mealtime, but ask for more snacks.
Before I know it, the kids seem pickier and less open to trying new foods.
Instead of freaking out, I try to view these moments as opportunities to change things up. Below are some of the strategies I use to get the kids – and myself – out of our ruts!
5 Ways to Expand Your Child's Palate
Go out to eat at ethnic restaurants. I frequently hear parents complain (I do it too) about poor kids menu choices — always the same pizza, chicken nuggets, or spaghetti. But have you ever seen these on the menu at a Vietnamese restaurant, sushi place, or Peruvian joint? Probably not. So branch outside your regular restaurant routine and take the kids out for different types of cuisine. Order family style and let them try what they want. If they're hungry when you arrive, you may be surprised at what they're willing to try, eat and ultimately enjoy!
Switch up your dinner rotation. If you never cook fish, your kids probably won't try fish with enthusiasm. If you never make curry, your kids may miss out on a flavor they could really like.  Make a point to seek out recipes outside of your comfort zone, at least once every couple weeks. These meals don't need to be complicated or extravagant, just meals that integrate new flavors or ingredients. A few my kids have recently loved: Coconut Chickpea Curry, Syrian Chicken Soup, and Taco Lentil Soup.
Buy one new fruit or veggie each week. Fruit is an easy food group to play around with – since most kids are fans of fruit in general. Persimmon, papaya, dragon fruit, plantains, guava, passion fruit, Asian pear, kiwi are all good ways to start a conversation about new foods. And you can introduce them at snack time when the stakes are low. In the veggie department, I often offer ranch dip or hummus (something familiar) with something new like purple cauliflower, rainbow radishes, jicama, snow peas or yam.
Make a point to occasionally buy things you don't really like. We all have things we don't care for and thus avoid buying. But that inevitably means our kids won't get exposed to them either – and maybe their palates will accept things ours won't. Hate beets? Buy them cooked and serve them with citrus fruits and olive oil. Not into olives? Offer them on a cheese and cracker platter where family members can choose to eat them or not.
Swap recipes with friends. Send 5 of your parent friends an email asking for their family's favorite recipe of the moment – something easy, straightforward, and appropriate for a weeknight. Have everyone Reply All, so the whole group ends up with new family-friendly ideas that may expand the kids' (and grown-ups!) palates.
If you've tried any out-of-the-ordinary recipes that have been a hit with your family, please leave a comment with the link!