Because who doesn't need more quick meal ideas?!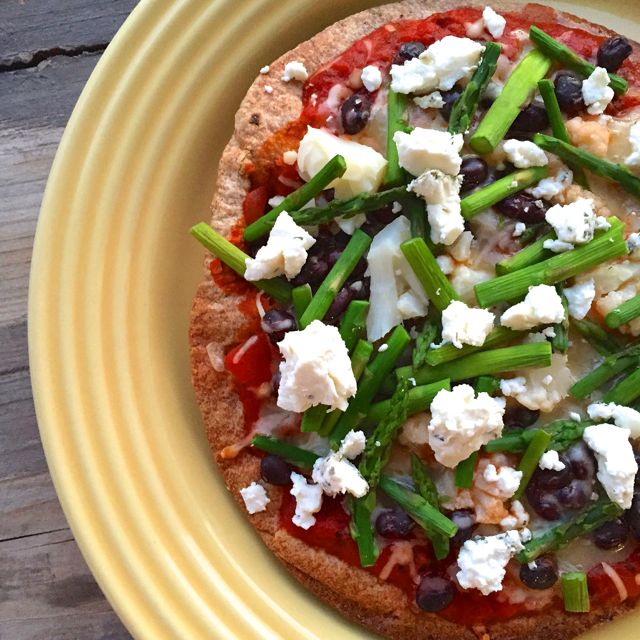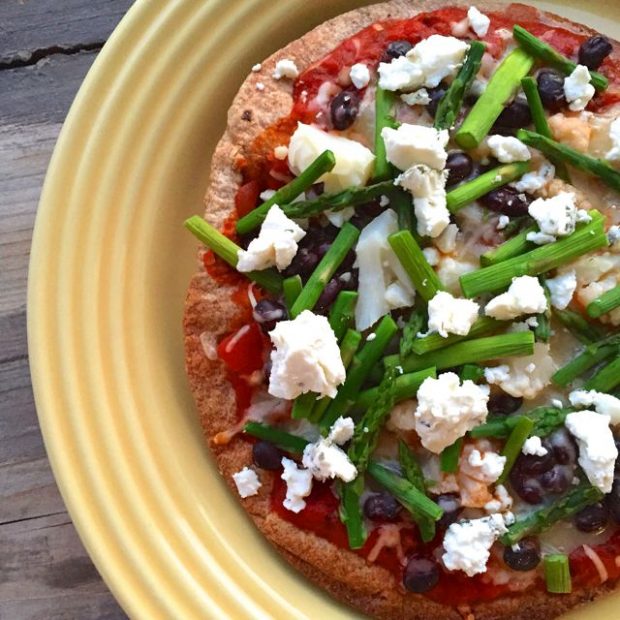 Tortilla Pizza. Got this idea from my friend Ashley, who recently told me she and her husband eat these at least once a week. Pile it with whatever sauce, veggies & cheese you like and bake in the toaster oven!
Sautéed veggies with fried eggs. "Put an egg on it" should be my motto, as this is how I turn random things into dinner. Asparagus, zucchini and onion from the farmer's market, sautéed in olive oil with salt & pepper. Add toast and voila!
Mango & black bean salad with avocado. We eat salad so frequently that variety is key! Using perfectly ripe mango and avocado will give this salad peak flavor. (p.s. Love these Que Pasa red corn chips – colorful thanks to real red corn, not artificial food dyes).
Fresh veggie flatbreads. Spread hummus on a flatbread, tortilla, or French bread and then pile on the fresh veggies. We like ours with shredded carrots, sliced cucumber and tomato, avocado and baby greens, plus a sprinkling of feta cheese.
Quick veggie chili. Saute an onion and some diced carrots, then add a can of green chills, 2 cans of beans (rinsed and drained), a can of tomato paste, 1/2 a bag of frozen corn kernels, and a 28-oz can of fire roasted diced or crushed tomatoes. Cook for 20-30 minutes then enjoy with toppings and tortilla chips. If you have a little more time, try this smoky chili, my favorite recipe.
What's been on the table at your house lately?