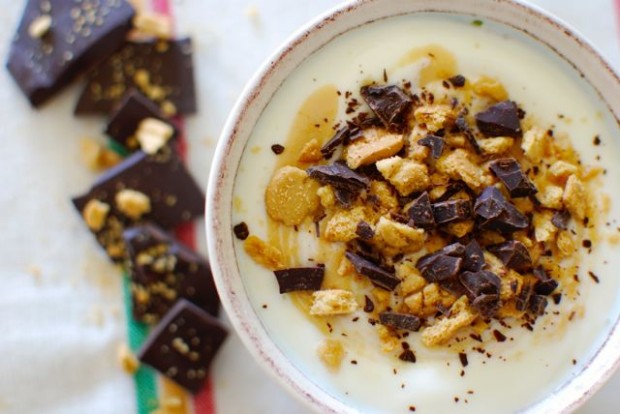 Mornings are a zoo at my house. With two tiny kids to feed, dress, rally and get ready for the day, there's almost no time left for me to get dressed and brush my teeth, let alone make breakfast for myself.
The following quick and easy breakfasts help to save me. I can make them ahead of time and nibble a bite here and there between everything I'm doing for Lucy and Ben. They're great for any busy person who needs something satisfying in a hurry!
1. Yogurt with toppings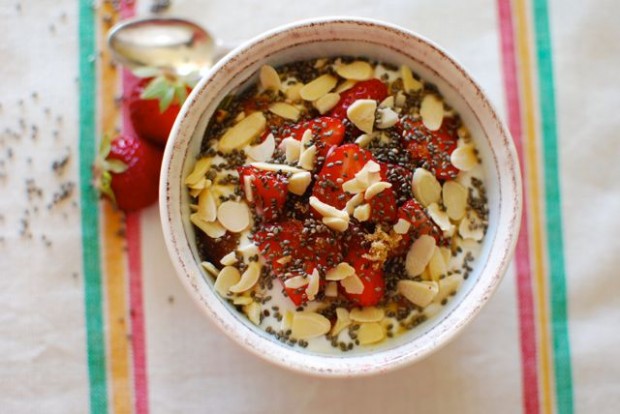 I frequently assemble a few jars or bowls of yogurt, fruit, nuts or seeds & oats and keep them in the fridge for busy mornings. This combination of nutrients is super satisfying and tastes great even when prepared ahead of time. I especially love plain yogurt with peanut butter + a few dark chocolate chunks + graham cracker crumbles; it's a little dessert-like but nutrient-dense enough to count as breakfast, if you ask me 🙂
2. Frittata or Strata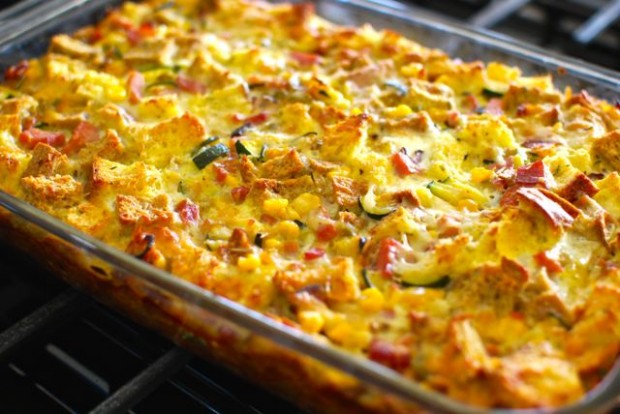 Make this on the weekend, then cut into squares and freeze so you can quickly reheat single servings when you need them. The same can be done with your favorite frittata recipe, or even this spaghetti pie.
3. Overnight oats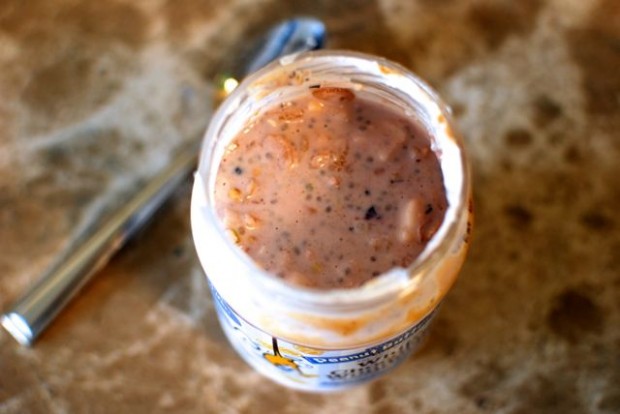 Make overnight oats in a nearly-empty peanut butter jar, or in any container with a lid. The mixture keeps for up to 3 days and tastes great warm or cold.
4. Deviled eggs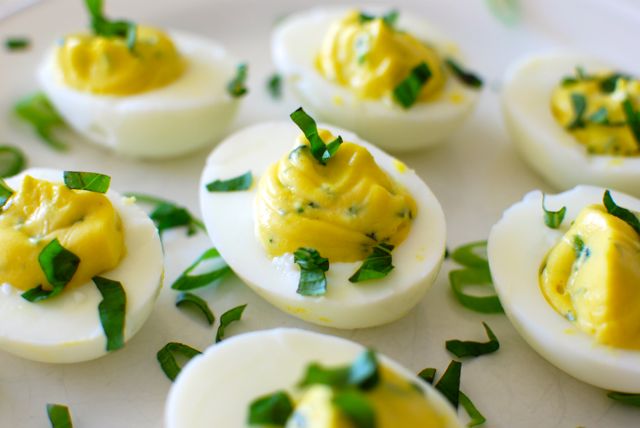 These deviled eggs are great for breakfast or a protein-rich snack any time of day, and are easy to pop in your mouth whenever you need an energy boost.
5. Mango Chia Seed Smoothie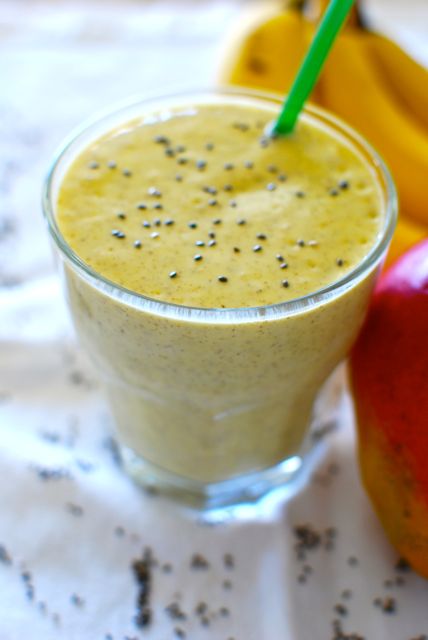 What's great about smoothies with chia is they keep their thick, creamy consistency even after sitting in the fridge for a day or two. I love this Mango Chia Seed Smoothie enough to eat it for both breakfast and lunch!