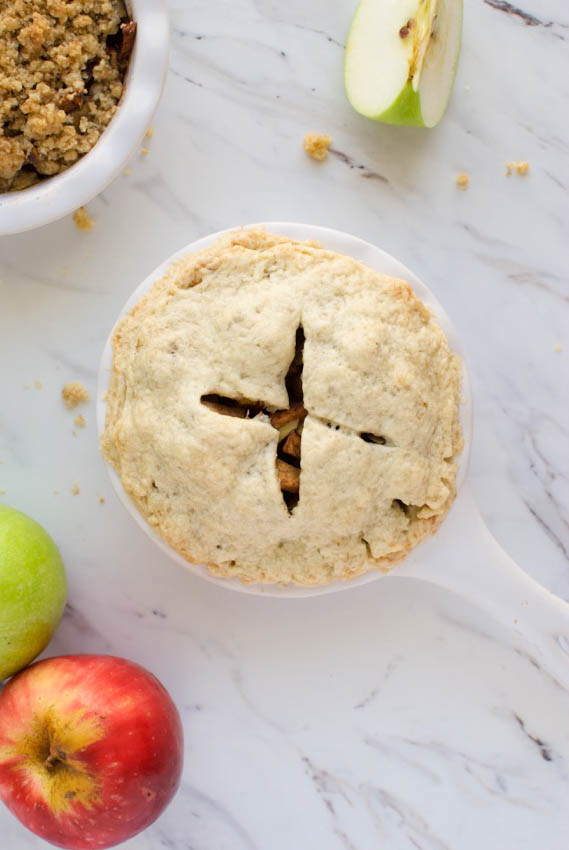 This time of year can be a little nuts. Between holiday parties, family visits, traveling and present-gathering, the weeks between Thanksgiving and New Year's sometimes feel like a whirlwind we barely have time to enjoy.
The funny thing is, we bring this upon ourselves. In our effort to celebrate and participate in all the joy, we often end up over-consuming, over-committing, and pushing our real needs aside.
So this year, I'm taking a different approach. Rather than run around like a tornado, I'm hoping to being more intentional and thoughtful in every aspect of the holiday season. From what I buy to how I schedule my family's time, I hope to simplify, streamline and slow down, so that when January arrives we feel like the holidays were more about sharing good cheer and less about stress.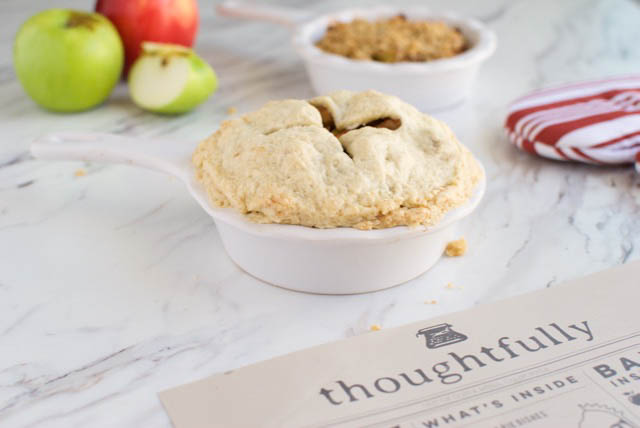 Here are a few new things I'm trying:
Buying fewer, more thoughtful gifts. In the past, I've left shopping 'til the last minute then raced around trying to buy random things for all the people on my list (which is inevitably twice as long as I anticipated). This is just silly, since there are easy ways to make gifting more efficient and meaningful. A new brand I absolutely love is Thoughtfully. Their unique gift boxes offer recipients a fun and delicious experience that lasts long after the gift is opened. From pie and cookie-making supplies to cold brew coffee and BBQ kits, Thoughtfully has something for everyone. And your life as the giver will be easy as pie 😉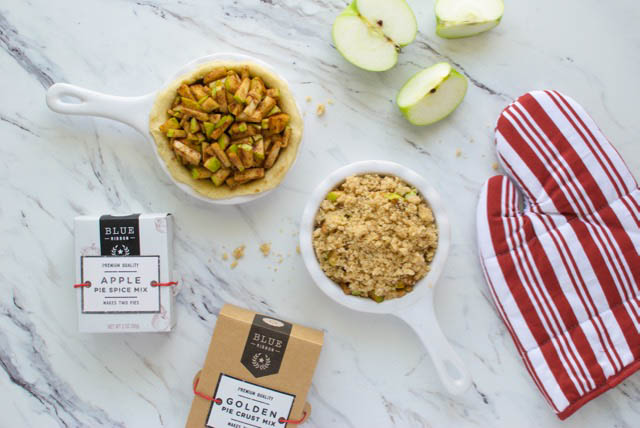 Focusing on experiences, rather than material goods. Most of us are so busy that time with loved ones can be the most valuable gift of all. My kids were pretty overwhelmed by Christmas last year, so instead of buying them more toys (of which they have plenty) I'm giving them a day with me at the aquarium and their favorite park. A day of play won't cost me anything and will fill them up in the way they want most.
Giving generously to families who do need material goods. My family is fortunate to have what we need to live and thrive, but many around the world are not. The holidays provide us with a great opportunity to reflect on what we have, feel grateful for it, and think about how we can help meet the needs of others. This year, we're helping a family in our community and donating to organizations who address the causes nearest to our hearts.
Spending more quiet nights at home. Tyler and I skipped a night out recently in favor of baking mini apple pies (pie for him, crisp for me) and curling up with a movie we've been meaning to watch for the last six months. Thoughtfully's Apple Pie Love Story box gave us everything we needed to make our date-night-in happen. It felt like a real treat – and festive – even though we never left our house.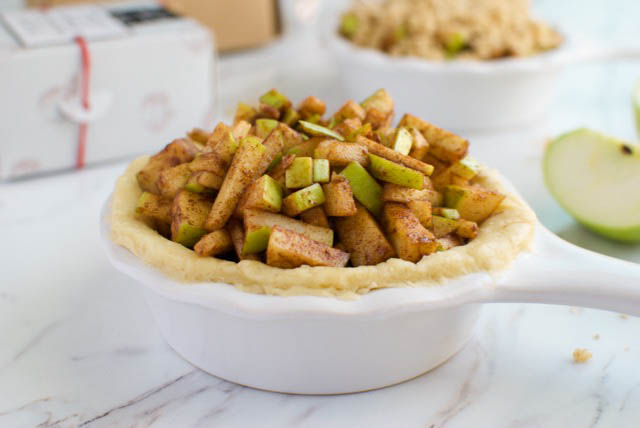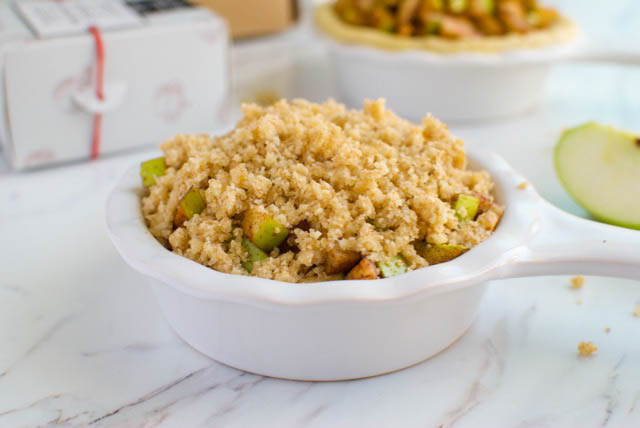 Saving and reusing holiday supplies whenever possible. Instead of tossing the wrapping paper, tissue, paper stuffing, ribbon, bags and envelopes from shipments and holiday gifting, I save what's in good condition and repurpose it at the next holiday. This time of year, I pull out my bountiful box of tasteful wrapping supplies and combine them in different ways to create beautiful gifts – without having to buy a thing. This habit is a great way to save time, money and waste during the holiday season.
Giveaway
Giveaway has ended.
This post is sponsored by Gigasavvy. Thank you for supporting my blog and the brands that make it possible. I so appreciate your support!