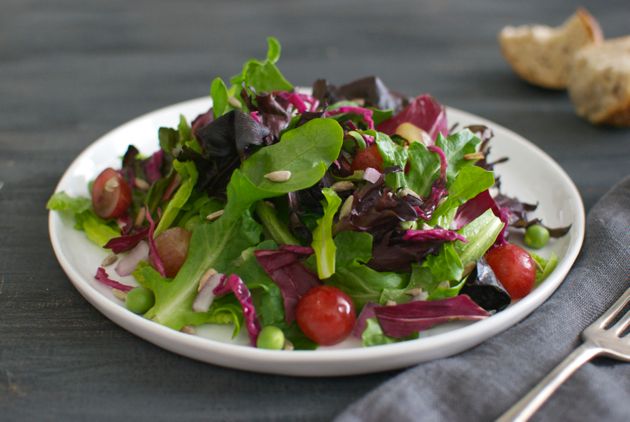 Salad-eating should be delightful, not a chore. But there are so many mediocre salads out there that this is easy to forget!
Below are a few of my strategies for putting together a stellar salad. No matter what season it is or what ingredients you're using, these tips apply.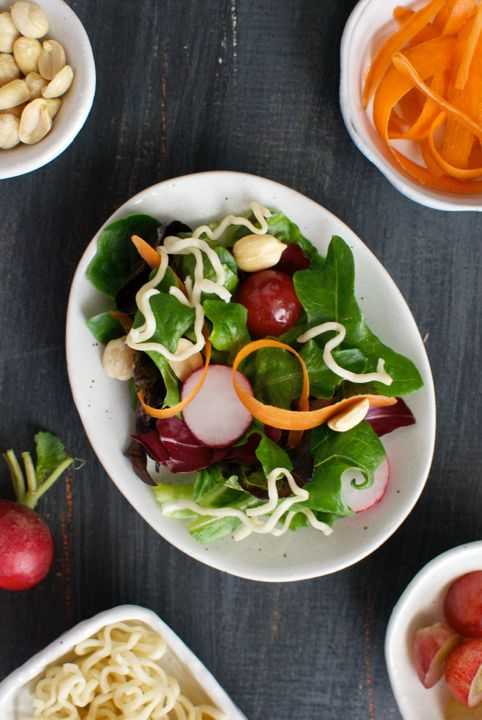 5 Ways to Make Salad Taste Better
Cut everything into bite-sized pieces. No one wants to wrestle a huge piece of lettuce or bite into a large cherry tomato in public – it's messy and embarrassing. And when everything is bite-sized or even a little smaller, you get to taste a little of everything in every bite, which is the goal with any dish.
Dry ingredients thoroughly. Wet produce = soggy, tasteless produce. Plus, the dressing won't stick if your veggies aren't dry. Pat everything with a clean tea towel before chopping and tossing.
Only use what's in season. Salads with tomatoes and cucumbers won't taste good in the winter. Salads with citrus and kale won't taste good during summer. Plan your salads around seasonal produce, even if it means you don't eat a raw tomato for 6 long months. You won't regret it!
Add salt. There are different ways to do this: salted nuts, salty cheese (Parmesan, feta), olives, a sprinkle of straight salt, and so on. Just make sure you have something salty to help bring out the flavors of the salad.
Consider sweetness + crunch. Both of these elements are key to a tasty salad, in my opinion. So if you're using baby greens or another delicate lettuce, add a couple of crunchy veggies and some nuts or seeds. Similarly, include something sweet in your salad, like fresh or dried fruit, or a drizzle of honey on top.
Happy crunching!