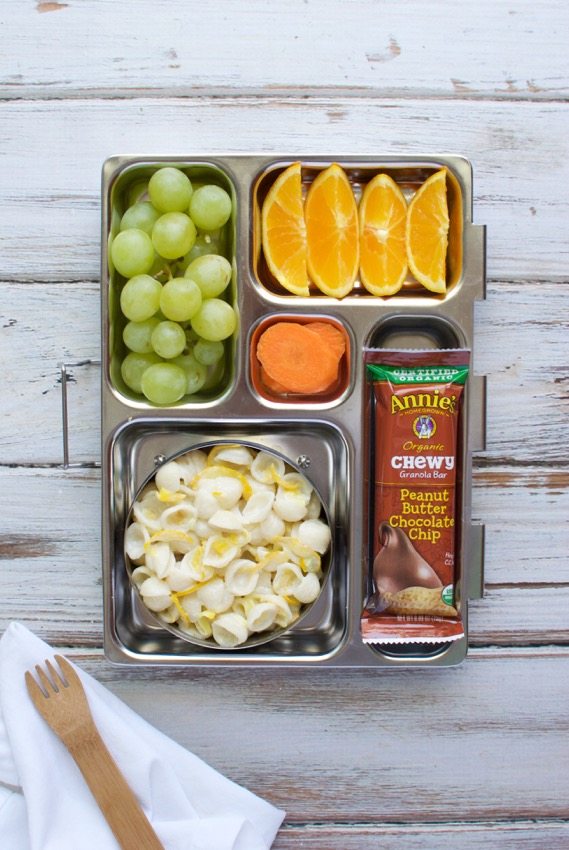 Summer flew by, yet again. In a couple short weeks my baby will begin kindergarten (!!), and parents like me will once again be tasked with creating a year's worth of healthy, appealing, kid-friendly lunches. Though I'm weird and kind of enjoy packing lunches, I know that many parents dread this part of the school year and want all the ideas they can get. So in the coming weeks, I'll be posting all of the things that make my job as the lunch-packer easier.
Since the containers and gear are the foundation of the lunch and responsible for delivering goodies in-tact and at the right temperature, I'm starting here. Let me know if you have specific questions about any of these products!
6 Essential Pieces of Gear for Easy Lunch Packing
A Bento Box or Reusable Containers. My favorites are Planetbox (Bento style with an insulated carrying case), ECOlunchbox. and U Conserve – all stainless steel. If you want something that can be microwaved, I recommend choosing a glass container, since there's no safe way to microwave food in plastic.
A Thermos – which allows you to pack warm or cold foods that will stay that way until lunchtime. Kids Konserve and this Thermos are my top picks.
Ice packs. These Crocodile Creek ice packs are a great size, keep food cold the longest and are non-toxic (you can use two in different places to keep even cooler.
Lunchbox / Carrying Case. The Honest Company lunchboxes are non-toxic and also cute! But if you're using a Planetbox bento box (we use the Rover), buy the carrying case since it's the only one that fits the bento box perfectly, and includes a place for an ice pack and a drink.
Cloth napkin. My kids love to spread out their napkin as a placemat and open their lunch on top – it makes lunch feel fancier! Of course, cloth napkins also save paper and kids love using them. Tip: buy a patterned one to hide stains.
Reusable utensils. We mostly use Preserve (which are made from recycled yogurt cups and seriously last forever!) but Bamboo sets are great too.
Stay tuned for more ideas as far as what and how to pack an ideal healthy lunch!
The photo above is part of a series I created in partnership with Annie's, Inc, but this post is not sponsored.