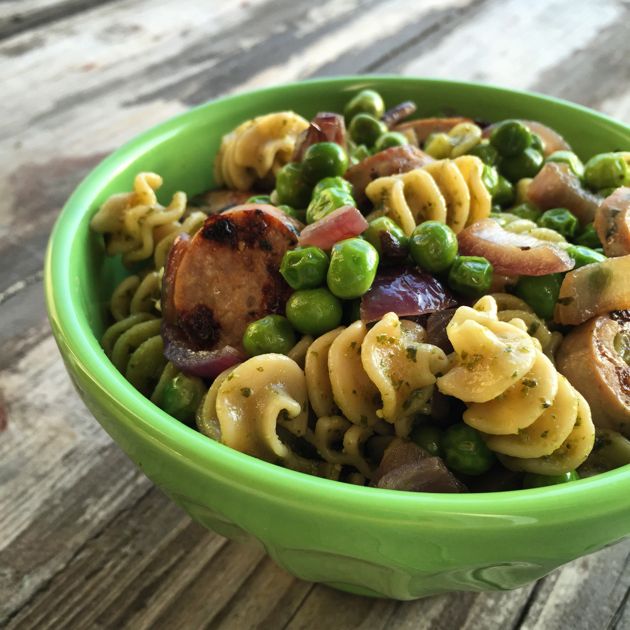 No matter how prepared I am, dinnertime at our house is chaos.
Take last night, for example. I planned to make cheeseburgers, so while the kids were happily playing in the late afternoon I formed burger patties, sliced cheese and tomatoes, washed and dried lettuce, steamed corn on the cob and even set the table.
But at 6pm, I still found myself in a frenzy of demands, crying and flying food. By 6:30 my kitchen looked like a bomb had gone off and though the kids & I had eaten, I don't think any of us had eaten cheeseburgers nor any of my prepared accouterments.
I have a feeling I'm not the only one to whom this happens.
So in the wake of last night, I thought I'd share some of the meals I can make (and eat) even during this hectic time of night. These are simple and quick yet satisfying, and you can customize them (or separate out some of the ingredients) to please kid palates too.
Arugula Salad with Apples, Peas, Green onions and Parmesan Crisps (baked Parmesan cheese, which you can make ahead or buy pre-made at Whole Foods).
For the (picky or young) kids: serve peas, apple slices and Parmesan Crisps separately, along with wild rice or whole wheat toast.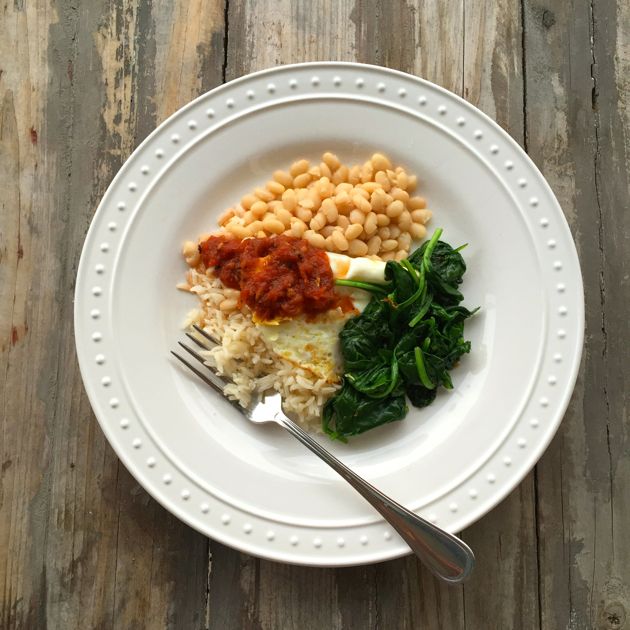 White beans and rice with sautéed spinach, fried eggs and salsa.
For the kids: Leave off the salsa (unless it's mild) and serve each item separately if they don't like things mixed together. Lucy doesn't like cooked spinach so I served her dinner with a simple spinach salad instead.
Spinach salad with Quinoa, Fresh Corn, Blueberries and Grilled Tofu.
For the kids: Off corn on (or cut off) the cob, blueberries, and quinoa, along with grilled tofu that's been cut into bite-sized cubes.
(Tip: To make tofu more flavorful, I pour Tamari or soy sauce on the slices a couple minutes before cooking, then drizzle with oil and cook on a grill pan or in a skillet).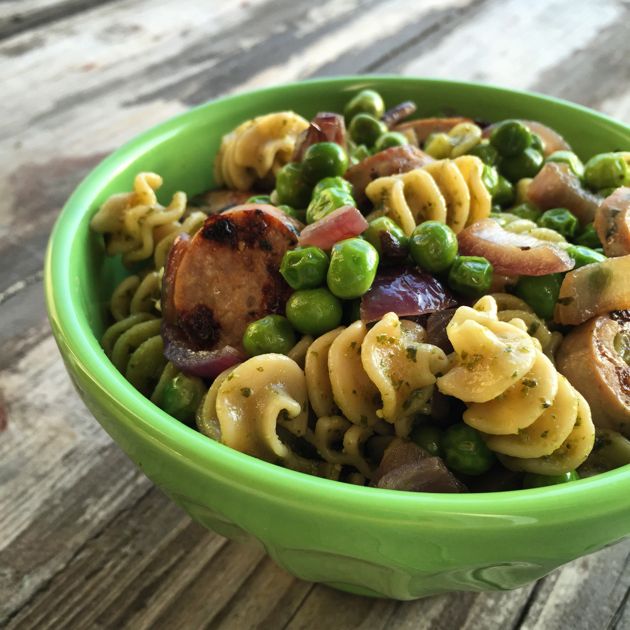 Pasta with Pesto, Peas, Red Onion and Sausage.
For the kids: Lucy loves pesto pasta, so I just leave the onions out of hers. You could also serve the pasta, peas and sausage separately.
Arugula Salad with Fresh Corn, Parmesan and Lemon Vinaigrette (I topped with shredded rotisserie chicken after taking this photo).
For the kids: Serve corn on the cob, chicken (Lucy likes teriyaki sauce for dipping) and a little arugula salad with dried cranberries & sunflower seeds added.
Grilled Cheese Sandwich with Pesto, Avocado and Tomatoes.
For the kids: It's grilled cheese! (Though Lucy does prefer the tomato and avocado on the side).