The following post is sponsored by Wolf. Thank you for reading!

People often ask me how I'm able to "do it all" and still make time for food preparation at home.
(The first thing I do in response to this is remove my jaw from the floor and proceed to laugh aloud, because let me assure you I am NOT doing it all. And I've yet to meet a mom who is!).
Parenthood definitely requires a person to prioritize what's important for herself and her family. There's a lot that I've had to sacrifice in these early years of my kids' lives: spending time with friends, exercising consistently, sleeping, traveling, and more.
But there's one thing I continue to do, no matter what: make healthy meals at home.
To me, the benefit of eating together at home is just too great to ever give up.
For one thing, I like homemade food. I think it tastes better than store-bought or restaurant food, especially when it's simply prepared. But there are even more important reasons why making food at home will always be a priority for me:
Control over my family's health. When I make our food, I get to choose how much butter, oil, salt, and sugar I add.
Choice about where my food comes from. While some restaurants are now offering organic foods, it's not the norm. I feel especially strongly about serving my family organic meat, dairy and produce – and my own kitchen is the only place I can make this happen.
Budget. Eating out is expensive! It's amazing how much you save – and how many more high quality ingredients you can afford – when you eat at home.
Time with family. We can't always eat at the same time due to conflicting schedules, but at least two of us can sit down for a meal together on most nights, and this is often the only quiet quality time we get during busy weeks.
Mastering skills. The more I cook, the more confident I feel in the kitchen. And the same is true for my kids. At 3.5 years old, Lucy knows how to use a salad spinner and what ingredients go into a pesto. As she gets older, I believe her experiences in the kitchen will come in handy – and maybe she'll be making MY dinner one day!
My kids eat healthier. Whenever we eat out, Lucy is guaranteed to order a quesadilla, grilled cheese or macaroni & cheese. She never, ever strays from these choices. But at home, we make a wide variety of foods which she usually eats (sometimes even without complaining), and she is much more open to trying new things in the comfort of our own kitchen.
It's true that cooking takes time – something we're all short on – but family meals don't have to be a long or complicated process. I feel satisfied even when I put a simple meal on the table: a big salad, roasted veggies with fried eggs, or bean & rice burritos with salsa.
Making family meals easier for people is one of the main reasons I started this blog almost five years ago, which is why I'm thrilled to be partnering with Wolf on their Reclaim the Kitchen campaign.
Reclaim the Kitchen is an effort to get families back into the kitchen; to change the statistics of how often we Americans eat out (at least 50% of the time), and how little time we spend preparing meals at home (only about 31 minutes a day).
Learn a little more from this quick video:
I'd love for you to join me in this effort: watch this video, make one meal at home this week, or share how you make family meals easier at your house.
I really believe that if we can get back into the kitchen, many of the food and lifestyle-related problems that plague us today will slowly begin to shift.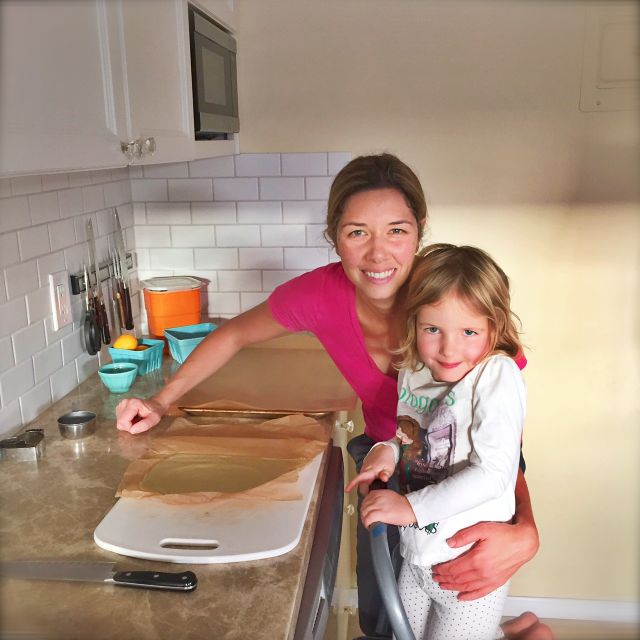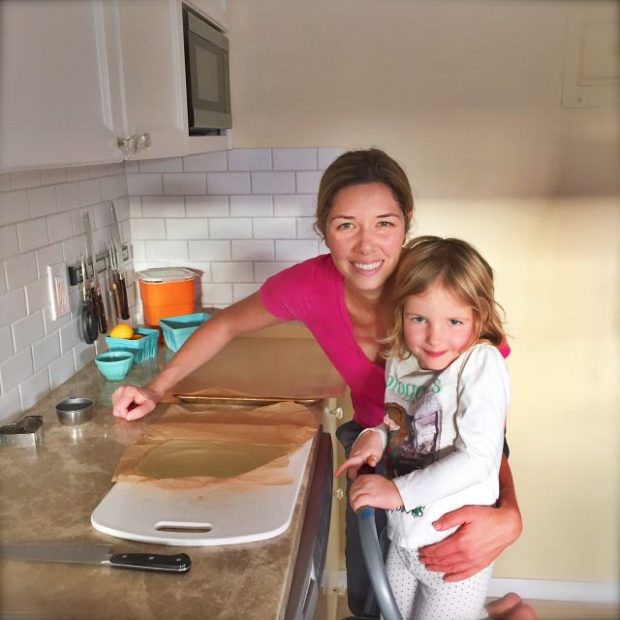 This post is sponsored by Wolf. As always, all thoughts and opinions are 100% my own. Thank you for supporting my blog and this effort to improve the eating habits of American families.