I'm coming off of a pretty indulgent weekend.  Saturday included big blueberry muffins on our morning walk plus an evening fundraiser with TONS of food followed by cocktails.  Sunday I had chips and guacamole for lunch, then hosted Supper Club which meant champagne and two helpings of dessert.  Not surprisingly, I woke up today feeling plumper than usual and like I need to "detox" a bit this week.
What do I mean by "detox?"  Simply this: replace the white carbs, sweets, snack foods, alcohol, and excess cheese I've been eating with plenty of vegetables, lean proteins and intact grains.  And make a big effort to fit in extra physical activity.
Why not something more drastic?  Because extreme detox diets don't work.  They leave you feeling hungry, fatigued, overly focused on food, and in the end, you usually end up gaining weight when you resume normal eating.  No, thank you!
I'd rather have big, veggie-heavy salads like this one: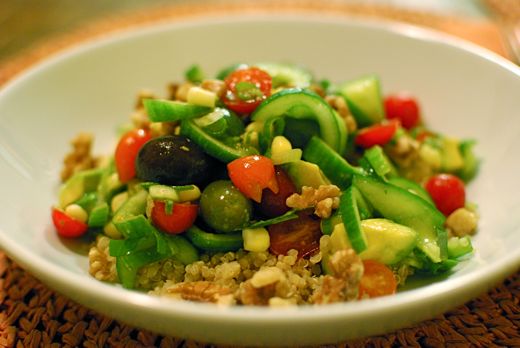 which are low in calories, high in volume (so they fill your stomach and keep you satisfied), and most importantly loaded with delicious summer flavors.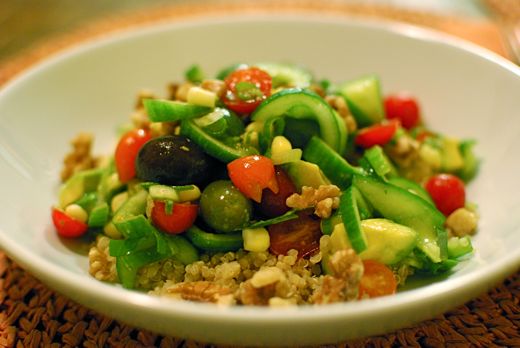 I'll let you know how the week goes.  Off for a long walk with Lucy!