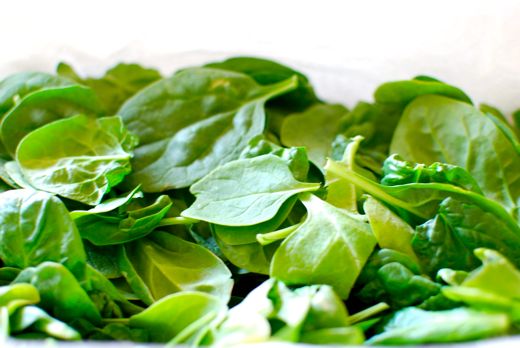 Do your salad greens go to waste before you can use them all up? This used to happen to me too, which is why I now primarily buy baby spinach.
What's so great about baby spinach? You can use it for salads as long as it lasts, but when the leaves start to wilt you can put them to use in many other ways:
Saute them with garlic and olive oil for a side dish
Add them to soup or spaghetti sauce
Mix them into eggs
Grind them into pesto, with or without other herbs
Blend them into smoothies
Chop and add them to banana / pumpkin / zucchini bread
There are so many ways to use baby spinach that you'll never throw your greens out again!
To ensure that baby spinach – or any other type of pre-washed greens – stays fresher for longer, I stuff paper towels around all edges of the container to absorb moisture. The drier the leaves stay, the longer they'll last.