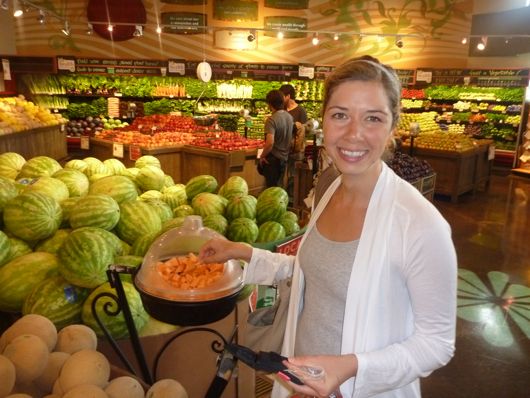 A few days ago, we visited the Whole Foods flagship store in Austin, Texas.  This was the first display case we saw when we walked in the front door: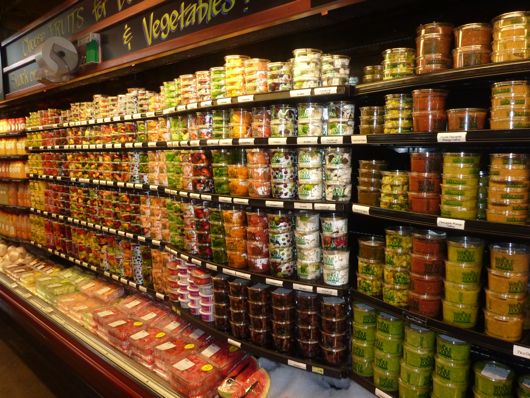 A mere two hours later, we stopped at a Walmart in East Texas to stretch our legs (too darn hot to walk around outside).   The first display case at this store?
I didn't even know they made this many kinds of Lunchables.  And beyond this was four – yes I said four – aisles of soda/fruit drinks, followed by a small corner of produce.
The difference in the contents of shoppers' carts was equally striking, and proof that people will buy what's available and affordable.
Friends: we have a lot of work to do.