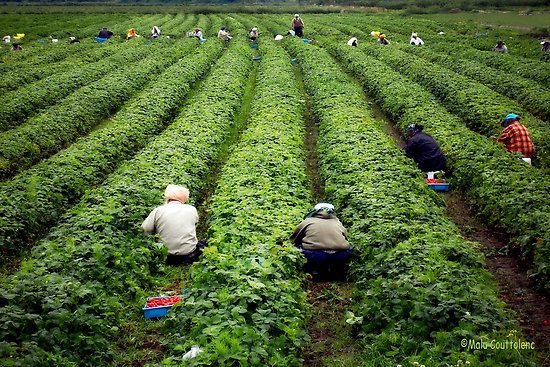 Many of us buy organic food to reduce our exposure to pesticides, show our support for a sustainable food system, or simply because we've heard organic is healthier.
But there's another reason to buy organic: to protect farm workers.
Everyday, farm workers across the world are exposed to dangerously high levels of pesticides and other toxic chemicals. They often don't have proper protective gear, or access to clean water on the job. They sometimes live right on the land that's being sprayed, so their children, homes, and possessions are also contaminated by these toxins. And because farm workers are almost always underpaid, they have very few tools to cope when health consequences do arise.
Another way to look at it: If eating an apple that's been sprayed with chemicals can be harmful to your health, then imagine the damage that can be done to a farm worker who is exposed to thousands of pounds of pesticides every year.
Buying organic food – if you can afford it – is one significant way to stand up for farm workers' rights.