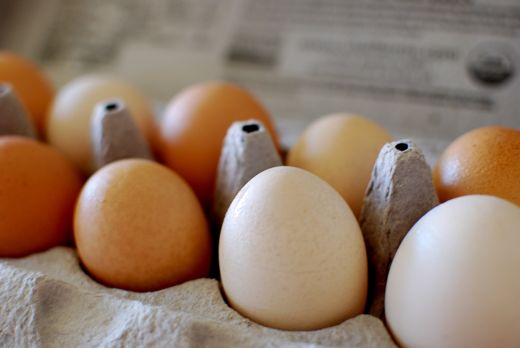 A recent study by the Cornucopia Institute revealed that many of the supposedly organic, free-range, sustainably-produced eggs on the market are actually far from the true meaning of organic.  The study examined hundreds of egg farms all over the country and found that many of them aren't caring for their hens in the way that the National Organic Program requires.
The Cornucopia Institute created an Organic Egg Scorecard, on which you can see if the eggs you're buying live up to the standards you expect.  An egg rating of "5" is best and "1" is worst.  Unfortunately, almost all of the private label organic eggs (a.k.a. grocery store brands, even Whole Foods, Wild Harvest, and other natural grocers) were rated at a 1, which means they are likely produced on huge industrial farms that do not grant hens proper access to outdoors or other natural, healthy conditions.  Here is just a small glimpse of the scorecard: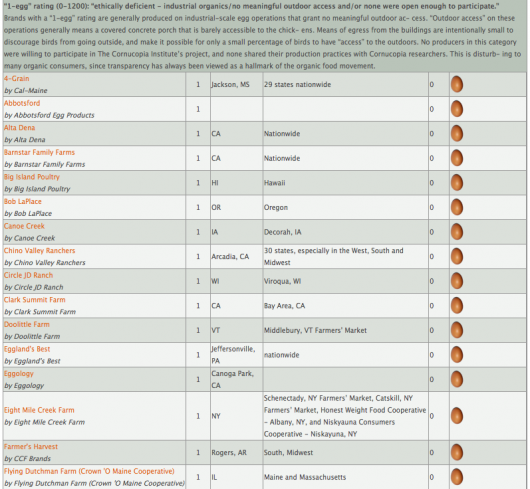 See here how your organic eggs fare.
If the eggs you've been buying rate poorly on this scale, look for any of the brands who rated a 4 or 5 on this scale, or buy the pasture-raised organic eggs for sale at your local store or farmer's market.