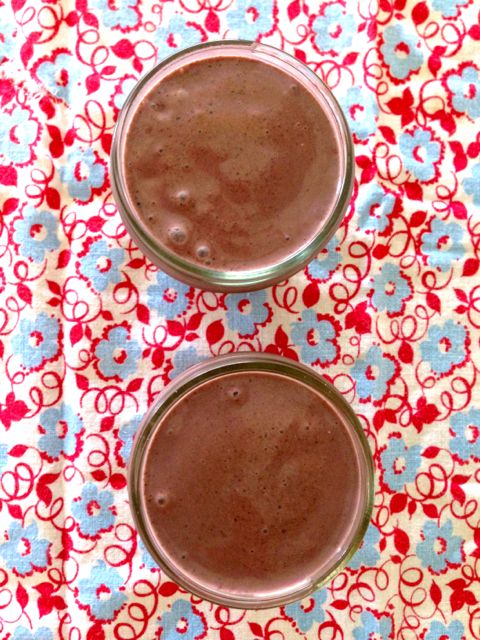 I honestly never thought I'd combine kale and chocolate, but gave it a whirl the other day in this Chocolate Berry Kale Smoothie and it totally worked! You can't taste the kale, but you can taste the chocolate and berries. What's not to like?!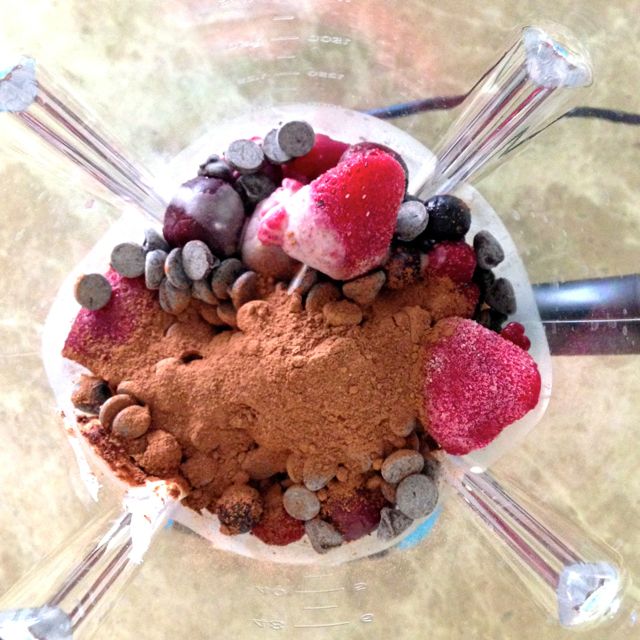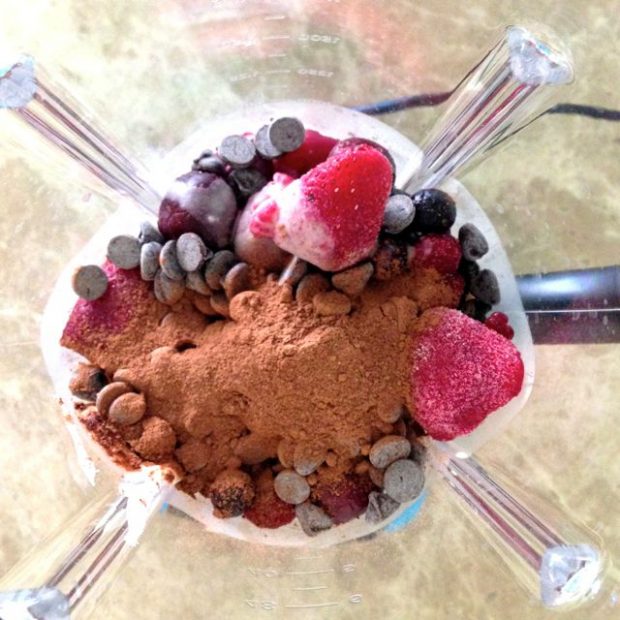 For this recipe I used a package of Earthbound Farm's Kale Berry Kickstarts, which was easy and delicious, but you could also just add fresh kale along with your favorite frozen berries.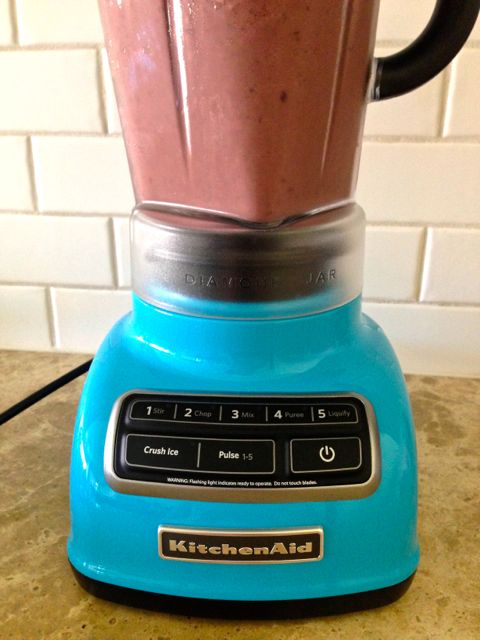 Chocolate Berry Kale Smoothie
Yes, a kale smoothie can become a delicious dessert!
Ingredients
1.5 cups almond milk
1 Tbsp chia seeds
1 package Earthbound Farm Kale Berry Kickstarts
½ cup frozen cherries
10 almonds
1 cup plain Greek yogurt
2 Tbsp chocolate chips
2 Tbsp cocoa powder
2 pitted dates
Instructions
Put almond milk and chia seeds in blender and let stand 5 minutes.
Add remaining ingredients and blend until smooth.
Notes
To make this smoothie vegan, replace the Greek yogurt with ½ a ripe avocado.