I normally buy organic, fair trade chocolate and candy. But come Easter season, I can't resist a bag or two of Cadbury Mini Eggs!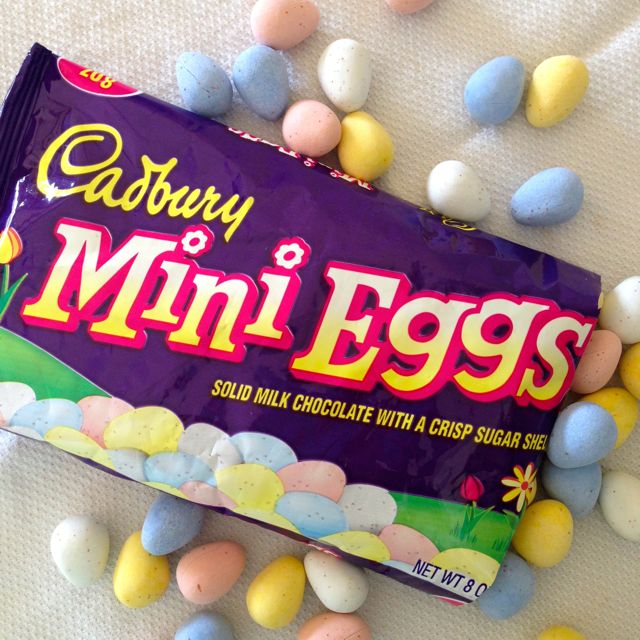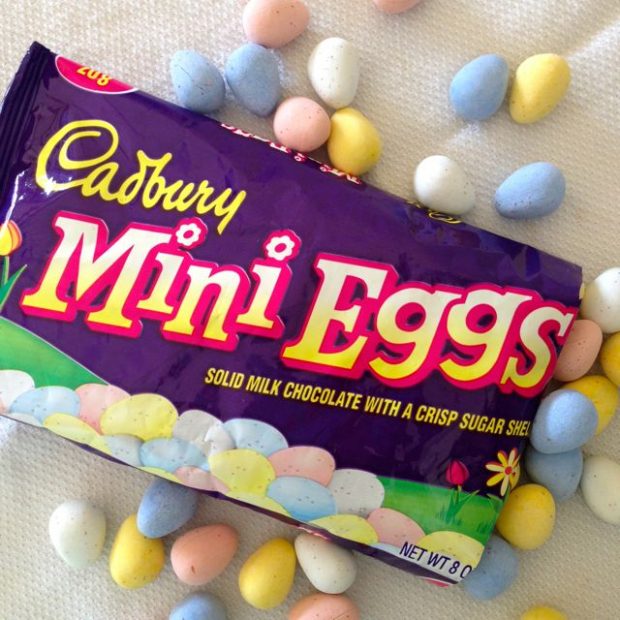 These little guys are so addictive that I often eat them all before getting around to baking them into cookies, but this year I held out. Thank goodness because these cookies are amazing 🙂
You could really add chopped Cadbury Mini Eggs to any chocolate chip cookie recipe and they'd turn out great. But below is my favorite chewy, melt-in-your-mouth version that provides the perfect amount of candy shell crunch in each bite.
Enjoy and Happy Easter!
Cadbury Mini Egg Chocolate Chip Cookies
Everyone's favorite Easter candy - in everyone's favorite cookies! A match made in heaven.
Ingredients
1 stick unsalted butter, at room temperature
½ cup dark brown sugar
¼ cup white sugar
1 tsp vanilla
1 large egg
1¼ cup all-purpose or whole wheat pastry flour
½ tsp salt
½ tsp baking soda
½ cup semi-sweet chocolate chips
1 cup Cadbury mini eggs, broken into pieces (I put them in a Ziploc bag and pound them gently with a hammer)
Instructions
Preheat oven to 350.
Cream butter and sugar together using a stand or hand mixer.
Add vanilla and the egg and mix until combined. Scrape down sides of the bowl.
In a separate bowl, stir together the flour, salt and baking soda.
Add the dry ingredients to the butter mixture, half at a time, and mix on low until just combined.
Remove bowl from stand and gently stir in mini eggs and chocolate chips.
Please small scoops of dough at least 2 inches apart onto a parchment-lined baking sheet.
Bake cookies for 8-10 minutes or until barely golden brown, then let cool on the baking sheet for about 5 minutes or until they're easy to remove with a spatula onto a cooling rack.