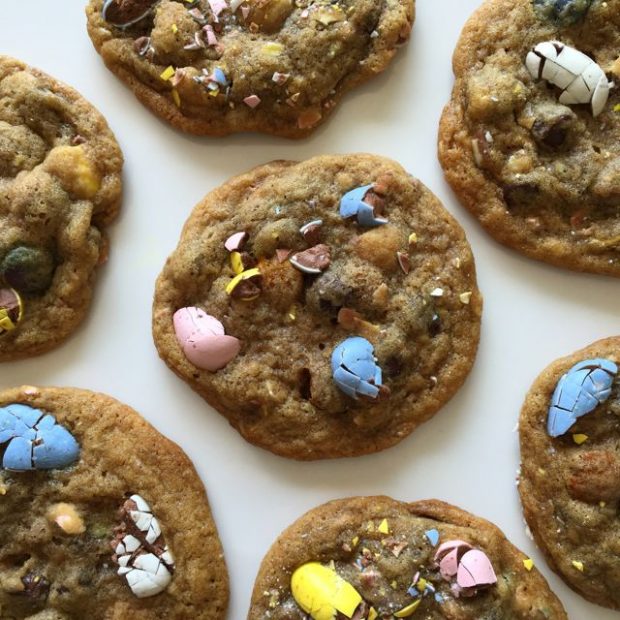 This is really the only Easter recipe you'll ever need.
Or at least, the only treat recipe 🙂
I made these last year for the first time, and after sinking my teeth into a cookie, wondered why it had taken me so long to make cookies with one of my favorite holiday candies. (These are my other favorites – definitely better-for-you options).
But at least we have them now!
I've already made twice in the last week, and each time they've been gobbled up by my friends and family members in no time. Though I use the same recipe as last year, I now refrigerate the dough for at least 4 hours before scooping it onto a baking sheet – a step that seems to achieve even better cookie texture and thickness.
If you have any springtime occasions coming up, I highly recommend making these Cadbury Mini Egg Cookies!