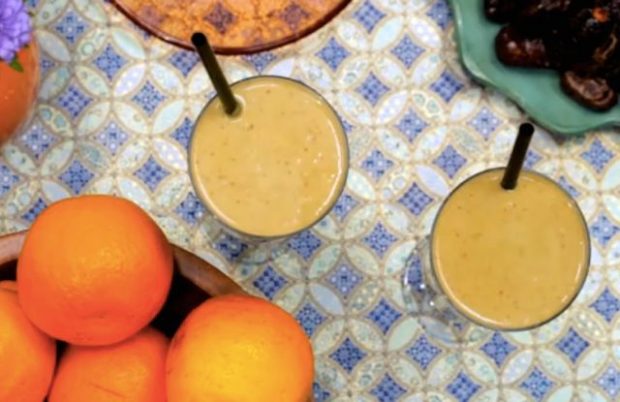 I'll admit I was skeptical when my friend Kari raved about an avocado date shake she was making for an upcoming video. But after just one sip – this quickly became one of my favorite smoothie combinations of all time.
The ingredients are simple: homemade almond milk, dates and avocado. But each of them works to make this smoothie (which I call a smoothie, but is sweet & rich enough to be considered a shake) creamy, smooth and downright perfect.
Here's how to make it.
http://www.youtube.com/watch?v=BebW35s1ATY