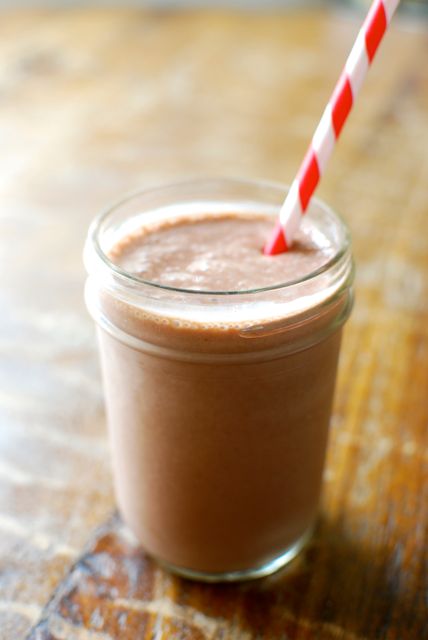 Plant-based diets are a good thing. Plant-based diets that heavily rely on processed meat & dairy substitutes are not.
As a nutritionist and believer in a (mostly) whole foods diet, I am frequently irked by dairy-free food companies who claim their products are healthier than dairy foods. Because it's usually not true.
Switching to non-dairy milk, yogurt, ice cream, kefir, etc. does not mean your diet will be healthier. Many dairy-free alternatives are highly processed, contain questionable additives and offer little or no nutritional value.
Here are a few examples from the popular So Delicious brand.
So Delicious Unsweetened Coconut Milk Beverage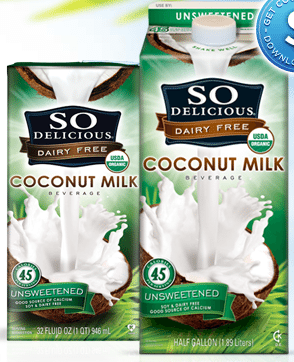 Unsweetened coconut "milk" is the least offender from this brand, but it's still mostly water with added thickeners, stabilizers and vitamin powders. You can also see here that it has no protein and very little calcium (all of which is added, not naturally-occurring) so it does little for you nutritionally.
What to choose instead: Homemade almond milk, homemade or Edensoy soy milk, or light coconut milk in a can.
So Delicious Cultured Coconut Milk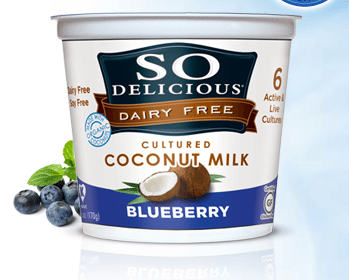 Their version of "yogurt" – which is more like a cup full of additives trying to mimic the consistency of yogurt but with few other nutritional similarities.
What to choose instead: if you can't have dairy and want some beneficial probiotics, try kombucha, kimchi, sauerkraut, miso or other non-dairy fermented foods.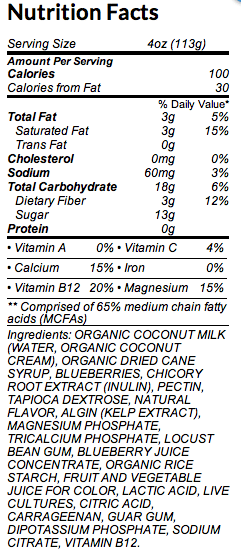 So Delicious Coffee Creamer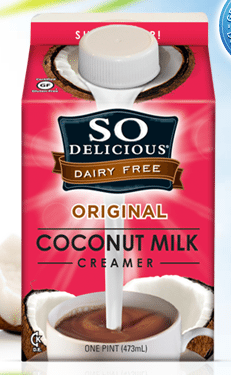 Compare these ingredients to those in dairy cream (milk & cream) and you may be somewhat suspicious of this one.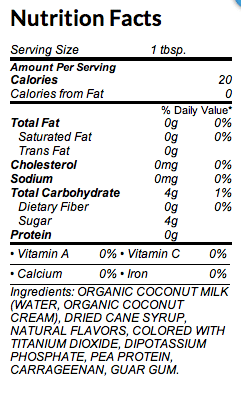 Two things concern me most about this ingredients list. The carrageenan – a very questionable found in tons of dairy alternatives and processed foods, even natural & organic ones. Here's more about carrageenan from Dr. Weil (not normally my go-to resource but his summary is great). And titanium dioxide – a white coloring agent also used in paint and sunscreen – which is widely used but of concern to many scientists researching it's effects on human health.
What to choose instead: Milk or half & half. If you can't have dairy, opt for real or light coconut milk – the kind in a can that has only one ingredient.
So Delicious Cookie Dough Ice Cream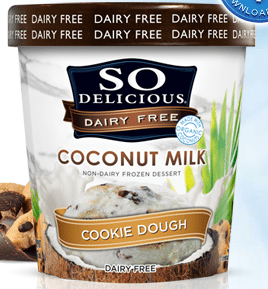 Let me first say that even the most "pure" dairy cookie dough ice creams are not exactly healthy, so the moral of this story is not to choose the dairy option. Still, the loooooong list of (mostly processed) ingredients in So Delicious scares me a little.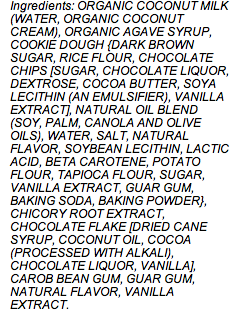 What to choose instead: Coconut Bliss ice "cream" offers a more whole-foods product, and all of it's ingredients are sustainably sourced. It's rich and high-calorie, but so tasty you only need a little at a time.
To summarize…
I'm all for a plant-based diet and have nothing against the decision to give up dairy foods. For many people, this can lead to positive, health-promoting dietary changes. However, dairy foods given up should be replaced with whole or homemade foods, not commercially processed products like the ones shown above.