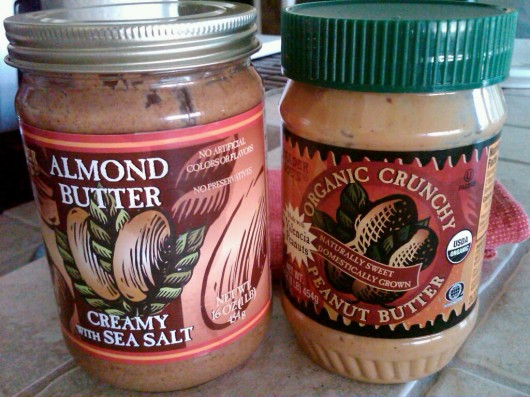 Most nut butters have roughly 190 calories and 15 grams of fat per serving.  They sell "reduced fat" peanut butter, but if you read the Nutrition Facts label, you'll see that it's higher in sugar, still contains 190 calories, and has unnatural additives.  You can make your own slightly reduced-calorie and lower-fat peanut butter in just a few seconds.  Simply buy the organic or natural kind (the kind you have to stir, which is the least processed and healthiest type), then pour off the oil sitting on top before stirring.  Like this: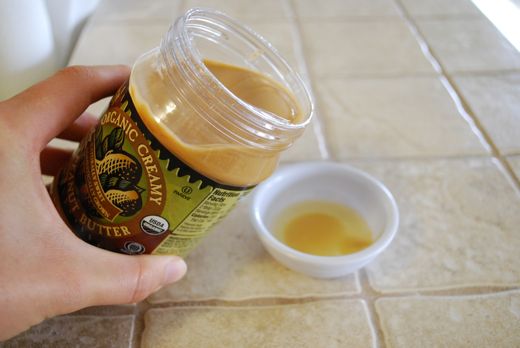 Simply removing this oil will save about 240 calories and 28 grams of fat — which means each serving of nut butter will have 20 fewer calories and 2-3 fewer grams of fat.  [I should note that this fat is unsaturated and heart-healthy, so it's not bad, it's just caloric.  So this tip is most relevant to those watching their calorie intake.]  This doesn't seem like much of a change in calories, but small changes can really add up over time.
And…save the oil you remove to use for a stir-fry, salad dressing, or any Asian-style dish.  It'll have a nutty taste and can withstand a high cooking temperature, so it's perfect for your next meal!