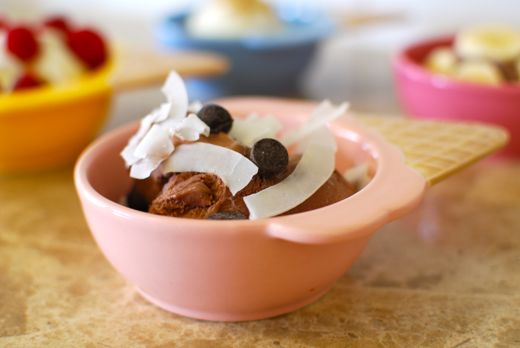 Dessert for kids is often junk. Brightly colored candy. Artificially flavored popsicles. Cookies made from who-knows-what.
But these aren't our only dessert options.  Instead of looking at dessert as a part of the meal I hope my family will skip, I view it as an extension of dinner. A time when we can eat a few more tasty nutrients before ending our meal.
I just wrote a post over at Annie's Homegrown about all the fun (and quick and easy!) ways we enjoy dessert at our house.  Check it out, and please share your own family's favorites too!