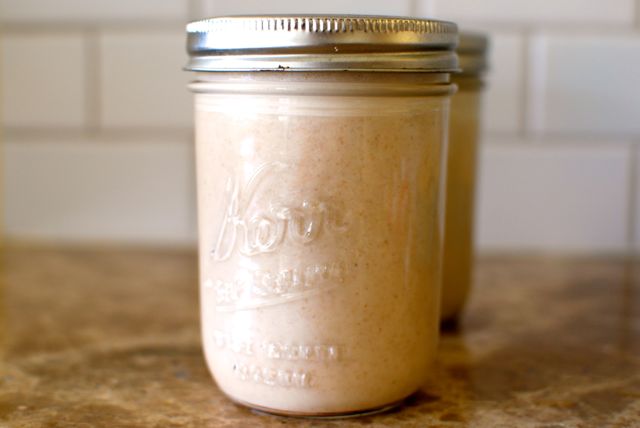 People always ask me which type of milk is the healthiest: cow's, goats, soy, almond, coconut, rice, hemp, etc. My answer is usually organic cow's milk, because animal milk offers naturally-occurring protein & calcium and is the least processed.
But not everyone can or likes to eat dairy, and it's nice to have some other options even if it's just for taste.
I love the taste of almond milk – but don't love the ingredients in store-bought almond milk. It has very little redeeming value nutritionally, and the addition of carageenan makes commercially made almond milk questionable.
Luckily, homemade almond milk is simple and quick to make.
Here's how to do it.
Place a cup of raw almonds in a jar or glass food storage container and cover with water. Let the almonds soak overnight or for up to two days in the refrigerator.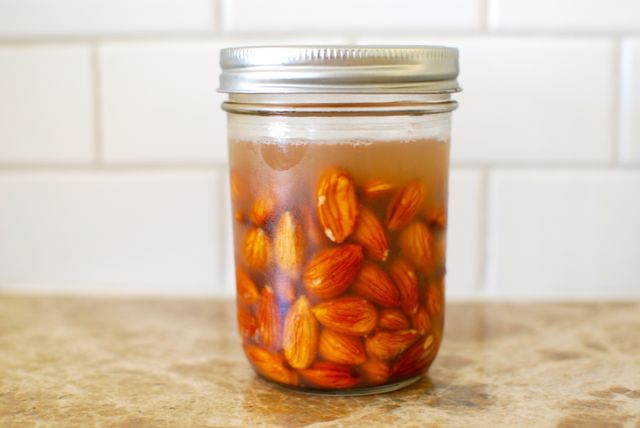 Drain and rinse the almonds (you can get rid of the soaking water).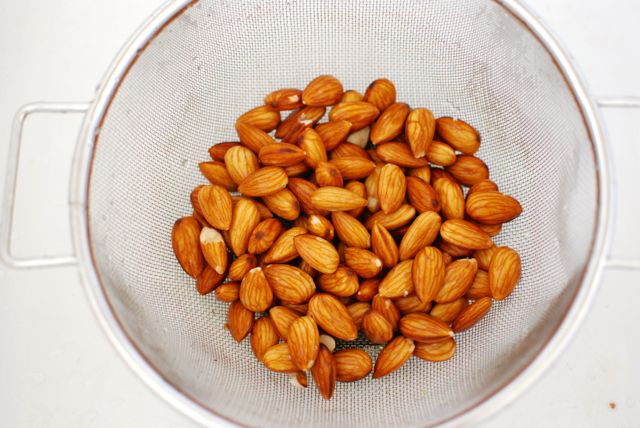 Blend the almonds with 2 cups of filtered water and 4-6 dried pitted dates (more = sweeter) until smooth.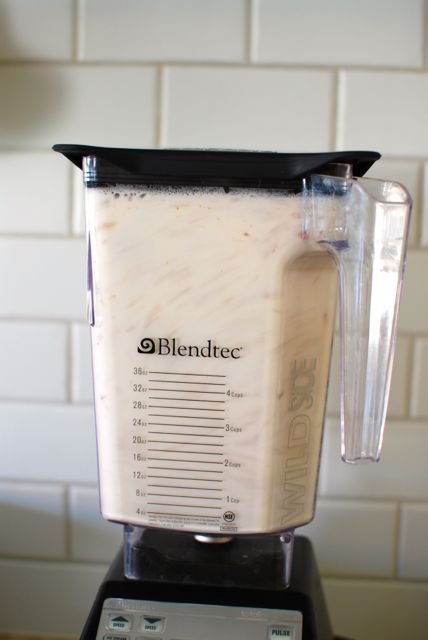 Place a large piece of cheesecloth in a strainer (here I used a very fine meshed strainer but cheesecloth is much better) and put the strainer on top of a large bowl. Pour the almond mixture into the cheesecloth and let the milk drain through. Squeeze as much liquid out as you can.
Lightly rinse the blender, then pour the almond milk back into the blender with 2 more cups of water, a pinch of salt, and 1/2 tsp vanilla extract. Blend until smooth.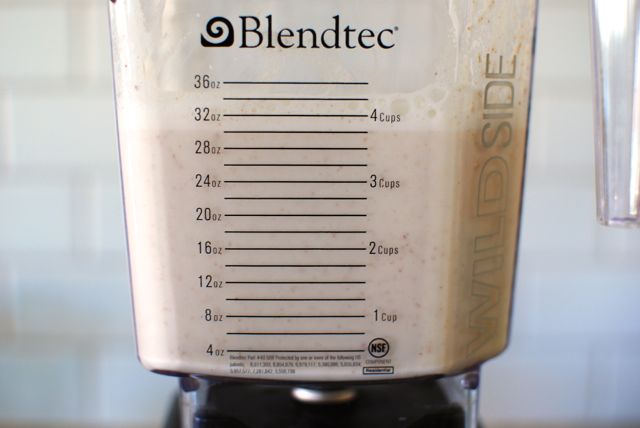 That's it! Almond milk!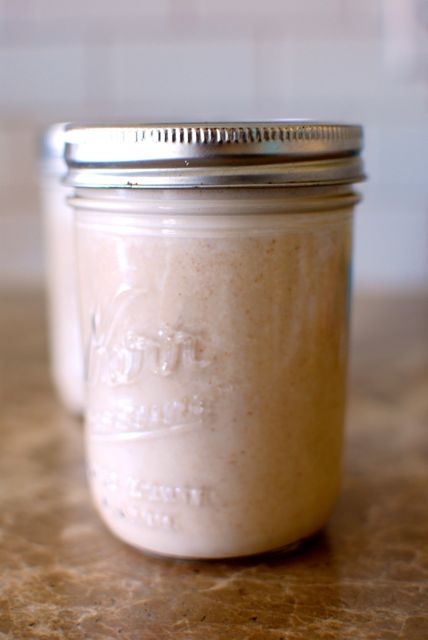 Chill and use for smoothies, cereal, oatmeal, baking, or just enjoy as a delicious beverage.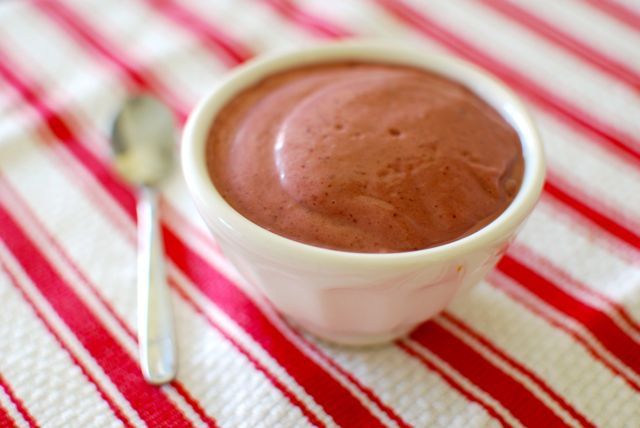 Store almond milk in the fridge, and use within 3-4 days.
Notes: Keeping the skins on the almonds during blending leads to a slightly bitter flavor. I like this, but if you don't care for it, you can pull the skins off the almonds after soaking them. Once they've soaked 1-2 days it's pretty easy to pop the skins right off.