Horchata is the cold, creamy, rice-based drink you find at many Mexican restaurants.
Unfortunately, not all of it is real horchata anymore. Many places now serve horchata from a soda fountain, which like other sodas is made with flavorings, additives and high fructose corn syrup. That's not really horchata!
Luckily, horchata is super easy to make at home. It's a perfect addition to taco night or really any summer meal requiring a frosty beverage.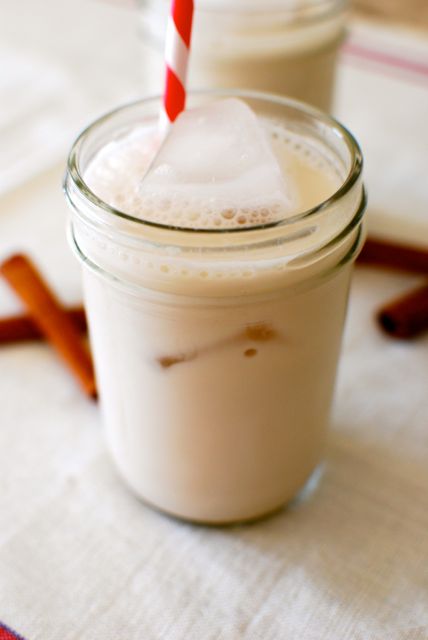 This version is made with just rice, water, sugar and cinnamon. My guess is it would also be delicious spiked with a little vodka 😉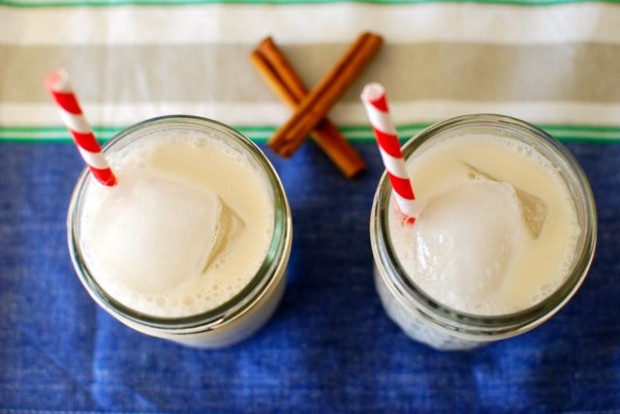 Buen provecho!
Easy Homemade Horchata
An authentic Mexican beverage at it's simplest - and best!
Ingredients
1 cup rinsed white rice
2-3 cinnamon sticks
⅓ cup sugar
1 teaspoon vanilla extract
Instructions
Whirl rice in a food processor to break into small pieces. (This takes some pulsing and a few minutes of whirling).
Pour into a bowl and add 3½ cups water, plus the cinnamon sticks (I used 3 but if you like a mild cinnamon taste, use 2). Cover and let stand overnight in the fridge.
Stir in sugar and vanilla. Purée half of the mixture in batches in a blender until very smooth, about 2 minutes.
Strain twice, through 3 layers of damp cheesecloth and then through a very fine strainer, into a pitcher. (It's important to thoroughly strain the mixture otherwise the horchata will taste and feel grainy).
Pour over ice and serve.