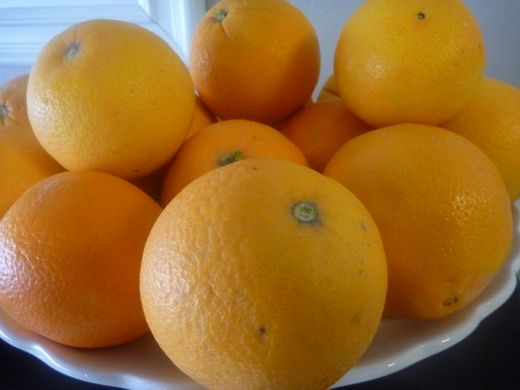 Do you like oranges but hate peeling them?  Me too.  I would never have thought to eat one as a snack until I started eating them this way…
After washing the outside of the orange with water (yes, you should wash fruits you peel, so the dirt and who-knows-what-else doesn't go from your knife right into the flesh of the fruit, an ideal breeding ground for grody things), cut off the top and bottom of the orange: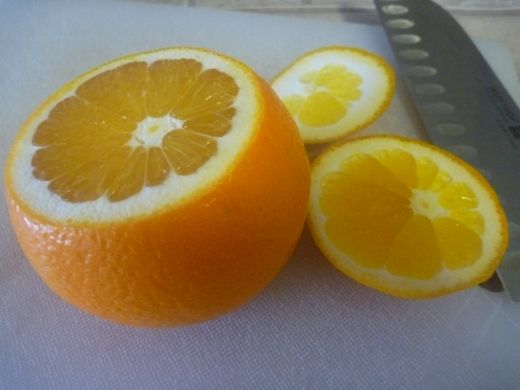 Using your knife, make a slit down one side of the orange: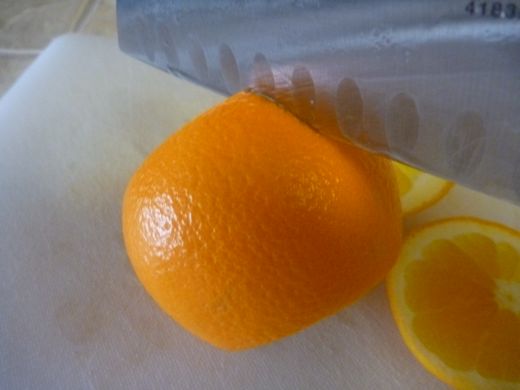 Then turn the orange and slice it into rings like this: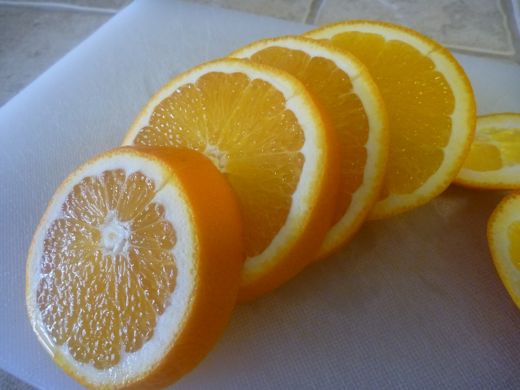 Now you have easy access to eating the fruit: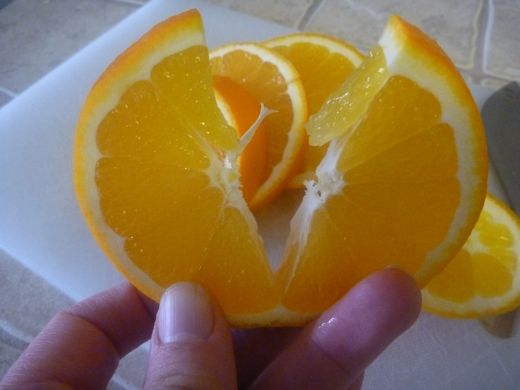 Just pull it apart and bite right in: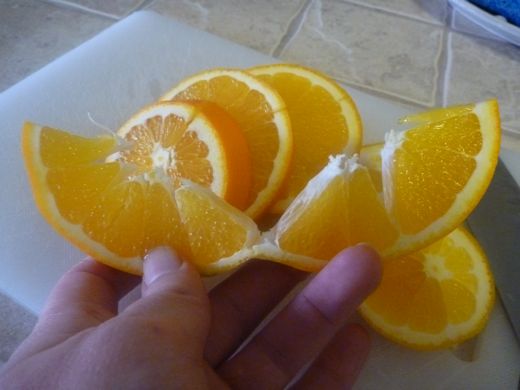 These orange rings even travel well in a Ziploc baggie, so now we have no excuse for avoiding this delicious winter fruit!