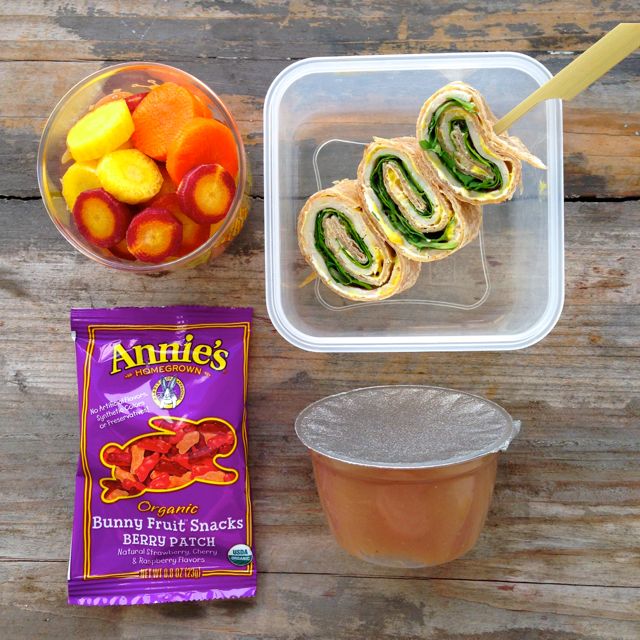 We're about half-way through the school year, and those of us who pack lunches everyday might be ready for some new ideas and a little inspiration.
Whether you've fallen into the same old PB&J routine or can't seem to think of any snack offering beyond apple slices, there's hope!
Just a few simple swaps can breathe new life into your child's (or your) packed lunch, and will encourage them to actually eat what you pack them, with enthusiasm.
Below are a few of the swaps I've made in recent weeks to liven up Lucy's lunch experience. For more lunchbox inspiration – including hundreds of photos of easy and appealing lunches for kids – check out Rockthelunchbox.com.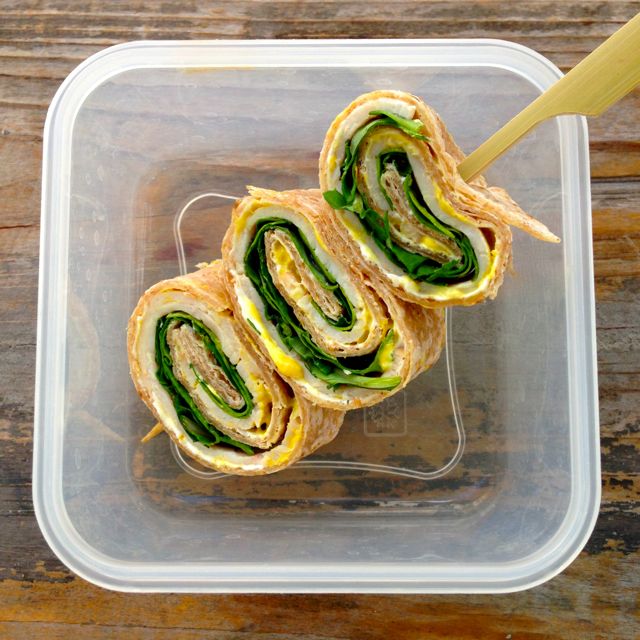 Simple Swap #1
Serve the sandwich in a different format. Make a wrap and cut it into "sushi" or put your child's favorite sandwich ingredients on skewers so they become a "kabob" – or both! Lately we've been loving Rudi's Whole Spelt Tortillas with Organic Valley cream cheese and Applegate roasted turkey. (Lucy doesn't care for veggie inside her wrap, but when it's for me I load it up with lettuce, shredded carrots and avocado).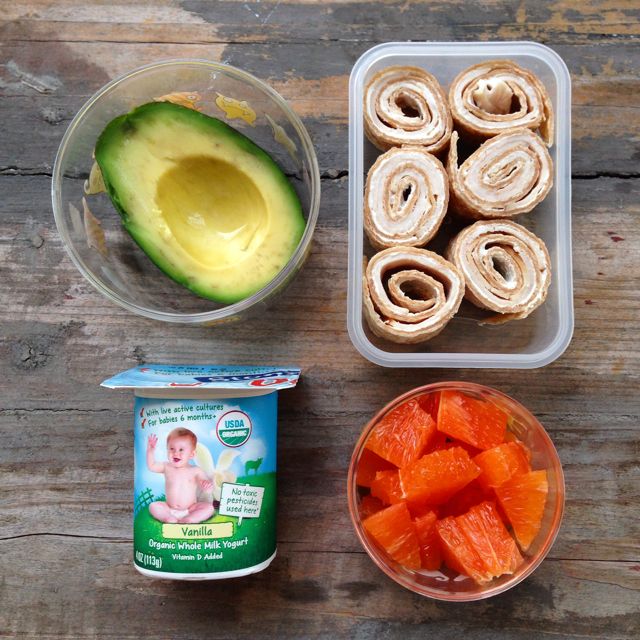 Simple Swap #2
Pack seasonal fruits & veggies. Apple slices and baby carrots get old. If you want your kids to eat the fruits and vegetables you pack, change up what you offer every week or two – and try to buy what's in season so it's at peak flavor and color. This can be more challenging in the winter months, but citrus fruit, kiwi, winter squash and some types of avocados are delicious right now and will help us get through these next couple months!
Simple Swap #3
Skip the "main meal." You don't necessarily need an entree to make a balanced lunch. Sometimes, a variety of finger foods or snacks is a fun way for kids to eat, and still provides a variety of nutrients. When I pack a lunch like this for Lucy, I make sure there's a fruit, vegetable, protein source and a healthy fat – along with a fun snack or treat (Annie's Cheddar Bunnies or an HONEST Kids fruit drink are both always a hit).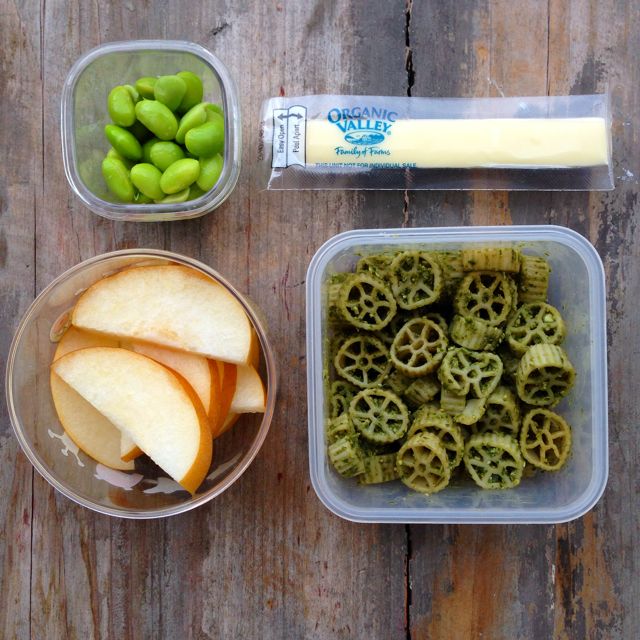 Simple Swap #4
Dress up leftovers. Lucy rarely goes for leftovers at lunchtime, even if the meal I pack is something she enjoyed the night before. So sometimes I put aside some of what I'm making for dinner so I can turn it into a lunch that looks and tastes a little different. For example if I make pasta with marinara sauce for dinner, I'll reserve some of the noodles and mix them with pesto and lemon juice for Lucy's lunch the next day.
Visit Rock the Lunchbox for more simple swaps, as well as videos, tips, and much needed lunchbox inspiration!
This post is brought to you by Rock the Lunchbox, a campaign for which I am the spokesperson. All thoughts, opinions and ideas are 100% my own. Thank you for reading and supporting my blog!