May is one of my favorite months. Spring has finally sprung (even in the chilly places) and the excitement that comes along with summer activities and vacations is right around the corner.
But even better? May is National Salad Month! A.k.a. a whole month dedicated to my all-time favorite food.
I love salads of all varieties, and in my opinion you can make a good salad with just about anything. So I've gathered some of my faves from Eating Made Easy and around the web for your eating pleasure.
Happy Salad Month!
Kale Salad with Fresh Corn from Eating Made Easy
Cobb Salad from Deliciously Organic
Portobella Stuffed Apple Arugula Salads from The Healthy Apple

Raw Zesty Lime Corn Salad from The Blender Girl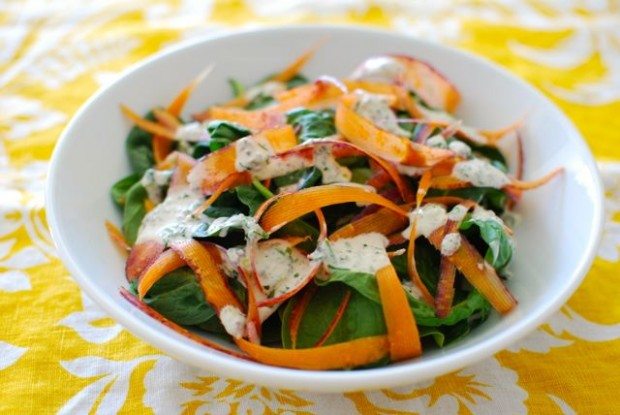 Quick Spinach Salad with Greek Yogurt Dressing from Eating Made Easy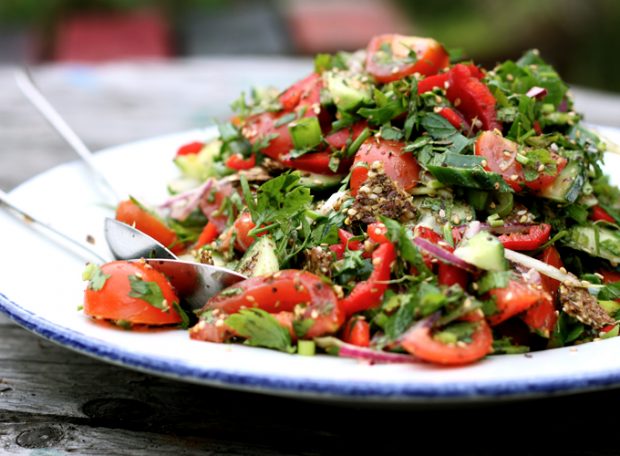 Fattoush Salad with Za'atar from My New Roots
Apricot Quinoa Summer Salad from Nutrition Stripped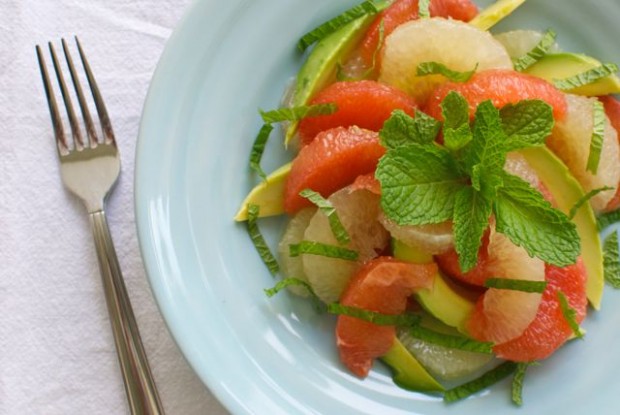 Grapefruit Salad with Avocado, Honey and Mint from Eating Made easy
Veggie Summer Salad with Garden Herb Dressing from Edible Perspective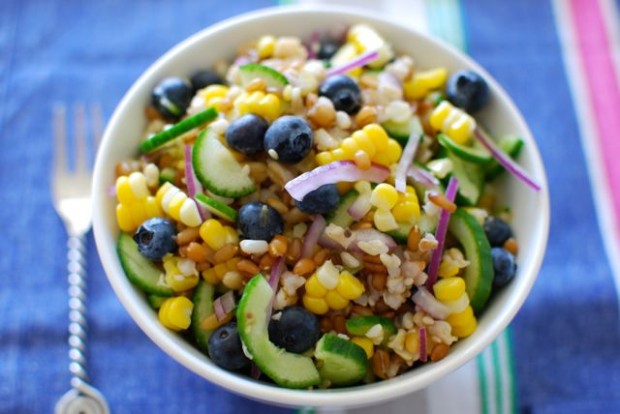 Ancient Grains Salad with Blueberries and Fresh Corn from Eating Made Easy