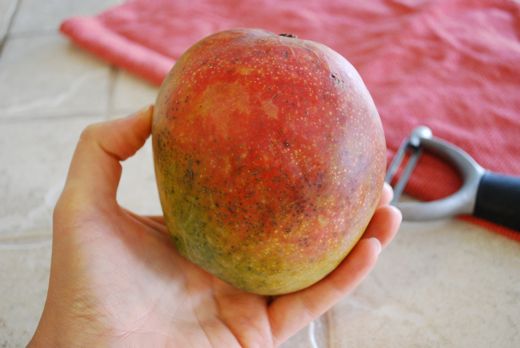 Every cook has a few mango peeling and cutting tricks up her sleeve.  Here's my own favorite way to get the most fruit bang-for-your-buck with minimal effort.
First, pick a mango that's soft to the touch but not mushy, and has some good red/yellow color to it (too much green means not quite ripe enough), like the one pictured above.  Wash and dry the outside of the fruit, then peel it with your vegetable peeler.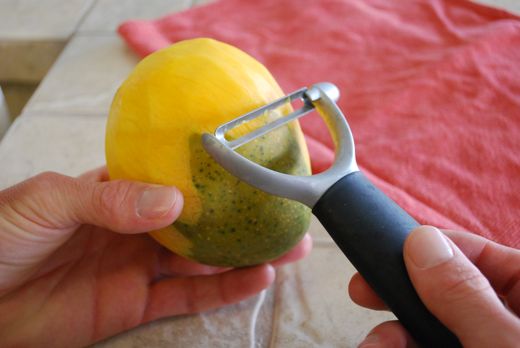 When you've removed the peel, cut the fruit off of the sides, so you end up with two "cheeks":
You can shave more of the fruit off the pit and end up with some additional thin slices…I suggest just popping these into your mouth…yum.  You'll end up with a pit that looks like this: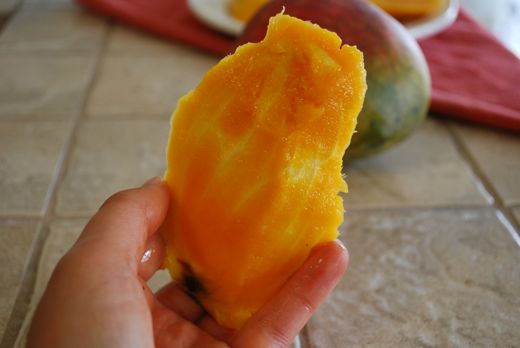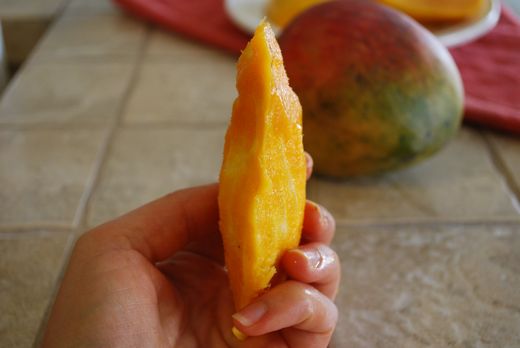 When you've removed all the fruit from the pit, simply cut it into big or small chunks and eat it, perhaps like this: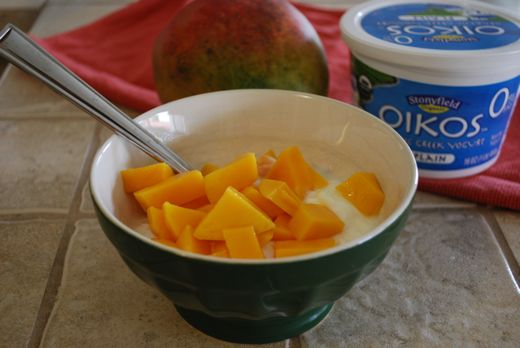 Or use it in a recipe, like this Pineapple Mango Salsa: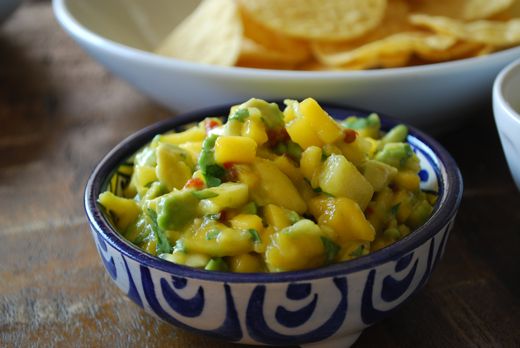 Or this Mango Margarita: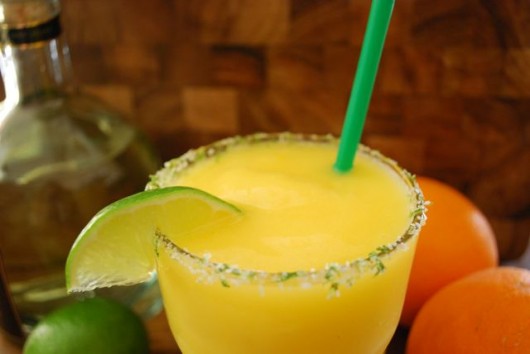 However you decide to use your mango, enjoy!