Radish Spinach Salad with Balsamic-Lime Dressing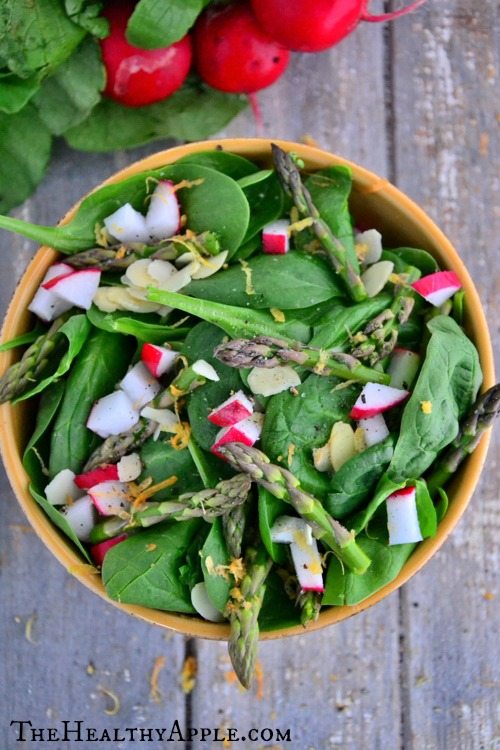 6 small radishes, diced
1 bunch fresh asparagus, cut into ½ inch pieces
2 tablespoons extra-virgin olive oil, divided
2 tablespoons balsamic vinegar
2 teaspoons freshly squeezed lime juice
¼ teaspoon sea salt
¼ teaspoon freshly ground black pepper
2 cups firmly packed baby spinach
2 tablespoons raw almonds
¼ cup finely chopped fresh basil
In a medium-sized bowl, combine radishes and asparagus with olive oil, balsamic vinegar, lime juice, sea salt and pepper; gently toss to coat.
In a large bowl, combine radish mixture with baby spinach with almonds, fresh basil. Serve.
If you like a slightly softer asparagus texture, steam the asparagus stalks for 2 minutes then let cool to room temperature before adding to the salad.
Recipe by
Eating Made Easy
at https://eating-made-easy.com/radish-spinach-salad-balsamic-lime-dressing/