Power Greens Pesto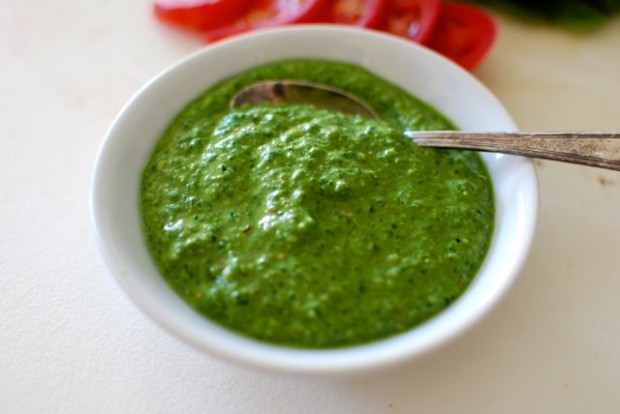 4 cups Earthbound Farm Power Greens, packed
2 small cloves garlic
¼ cup raw almonds
¼ cup grated Parmesan cheese
2 Tbsp olive tapenade
¼ cup lemon juice (the juice of one large lemon)
¼ cup vegetable broth
¼ cup olive oil
Salt & pepper to taste (I used about ½ tsp salt)
Grind the garlic and almonds in a food processor until finely chopped.
Scrape down, then add the greens, cheese, olive tapenade and lemon juice and blend until a paste forms.
Add the remaining liquid, keeping in mind that you may need more or less liquid depending on the consistency you're looking for.
Taste, then season with salt & pepper accordingly.
Serve on sandwiches, wraps, pizza, bagels, or mix with salad, roasted vegetables or pasta.