Instant Apple Cinnamon Oatmeal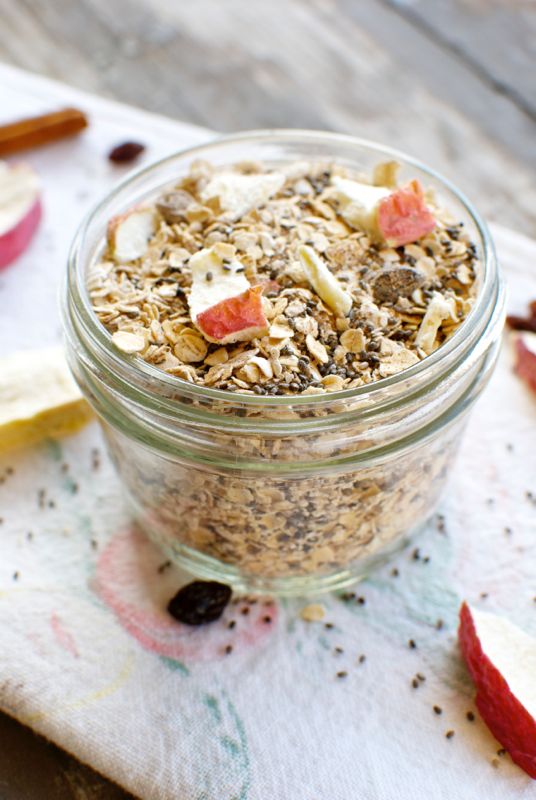 3 cups quick oats
⅓ cup chia seeds
⅓ cup hemp seeds
¼ brown sugar
3 tsp cinnamon
½ tsp nutmeg
½ cup raisins or dried cranberries
½ cup freeze-dried apples, broken into small pieces
pinch of salt
Combine all ingredients in a mixing bowl.
Move mixture to an airtight container.
When ready to make a bowl of oatmeal, combine ⅔ cup of the mixture with 1⅓ cup boiling water and let sit 5 minutes. Or, add 1⅓ cup cold water and microwave for about 2 minutes or until cereal is cooked.
Instant oatmeal will keep in an airtight container for one month.
Serving size:
⅔ cup dry mixture
Recipe by
Eating Made Easy
at https://eating-made-easy.com/homemade-instant-oatmeal/