Almond Butter and Jelly Muffins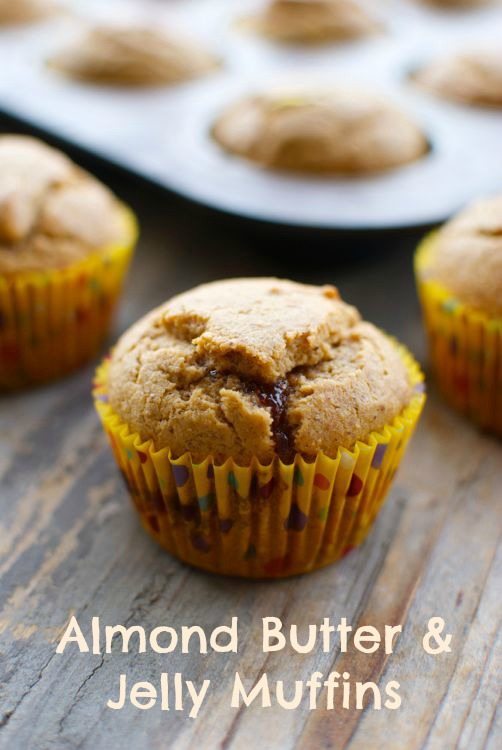 ½ cup Justin's classic almond butter
¼ cup canola (or other flavorless) oil
½ cup brown sugar
2 tsp vanilla extract
1 egg
¾ cup almond milk
¾ cup whole wheat flour
¾ cup all-purpose flour
1 Tbsp baking powder
½ tsp salt
½ cup jelly or cranberry sauce
Preheat oven to 375. Line a muffin tin with muffin papers, or grease well.
Mix all wet ingredients - except jelly - together in a mixing bowl.
In a separate bowl, combine dry ingredients.
Add dry ingredients to wet and stir with a spatula or whisk until just-combined.
Pour a little batter into each muffin cup (about 2 Tbsp), then place a dollop of jelly or cranberry sauce on top of the batter.
Divide the remaining batter among the 12 muffin cups to cover the jelly.
Bake for 17-20 minutes or until cooked through.
Let cool at least 10 minutes before serving.
If you're using a salty almond butter, reduce or omit the salt in this recipe. I used Justin's almond butter which is only mildly salty.
Recipe by
Eating Made Easy
at https://eating-made-easy.com/almond-butter-muffins/