Summer Squash Soup with Chipotle and Cheddar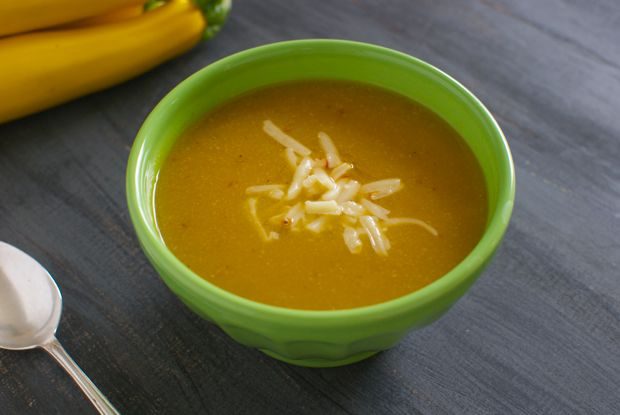 1 small onion, cut into quarters
3 cloves garlic
1-2 chipotle peppers (1 for medium spice, 2 for lots of spice!)
6 medium yellow squash, cut into chunks
6 cups vegetable broth
½ cup organic whole or 2% milk
1 cup grated organic sharp cheddar or pepper jack cheese
Place onion, garlic, squash, chipotle pepper and broth in a large pot over medium heat. Bring this mixture to a boil then educe heat to low and let simmer, partially covered, for about 20 minutes or until vegetables are very tender.
Remove pot from heat and carefully blend with an immersion blender until soup is smooth and creamy. Stir in the milk and shredded cheese.
Serve as is, or with a dollop of yogurt or more shredded cheese on top.
Recipe by
Eating Made Easy
at https://eating-made-easy.com/summer-squash-soup-with-chipotle-and-cheddar/