15-Minute Barley and Pomegranate Salad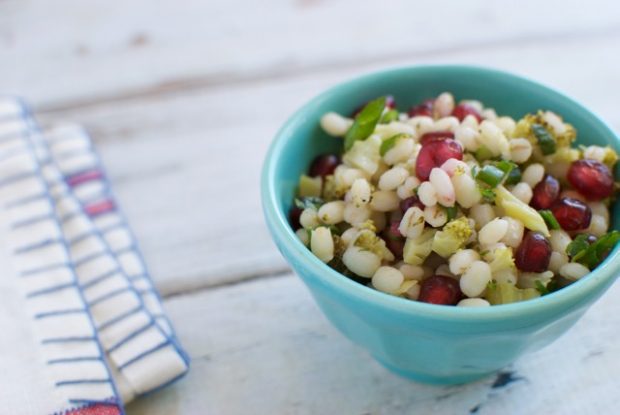 1 cup quick-cooking barley (I use Trader Joe's 10-minute barley)
Juice of 1 lemon (~3 Tbsp)
3 Tbsp olive oil
Salt & pepper
1 9-oz package organic frozen broccoli florets, cooked until crisp-tender and drained
3 green onions, thinly sliced
1.5 cups Pomegranate arils
Cook barley according to package directions (if using the Trader Joe's kind, I follow the "Simmer" instructions, but add ½ tsp salt and 1 Tbsp olive oil to the water). Fluff with a fork then let cool.
Whisk the lemon juice, olive oil, honey and a pinch of salt in the bottom of a large bowl.
Roughly chop the broccoli florets into ½-inch pieces and add to the bowl, along with the green onions and barley.
Toss to coat all the ingredients, then gently fold in the pomegranate arils. Season with more salt & pepper as desired.
Serve at room temperature or chilled.
Recipe by
Eating Made Easy
at https://eating-made-easy.com/15-minute-barley-salad/