Crunchy Kale Salad with Avocado and Sesame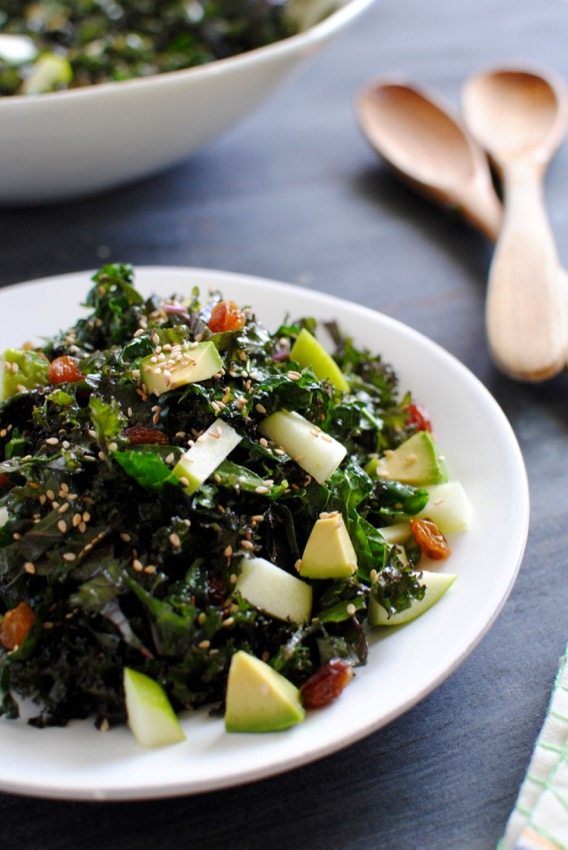 1 small lemon
3 Tbsp olive oil
1 Tbsp honey
¼ tsp salt
Leaves from 1 large bunch kale - chopped
1 large crunch apple (I like Granny Smith, Honeycrisp or Pink Lady)
1 large avocado
¼ cup golden raisins
3 Tbsp toasted sesame seeds
Squeeze the lemon juice into the bottom of a large salad bowl. Whisk in the honey, olive oil and salt.
Add the chopped kale and use your hands to toss the kale with the dressing until all the leaves are well coated. Let sit 5 min.
Toss again with your hands, then add remaining ingredients and toss gently to combine.
Serve as is or top with beans, chicken, hard boiled egg or feta cheese.
Recipe by
Eating Made Easy
at https://eating-made-easy.com/crunchy-kale-salad-avocado-sesame/