Chocolate Peanut Butter Banana Bites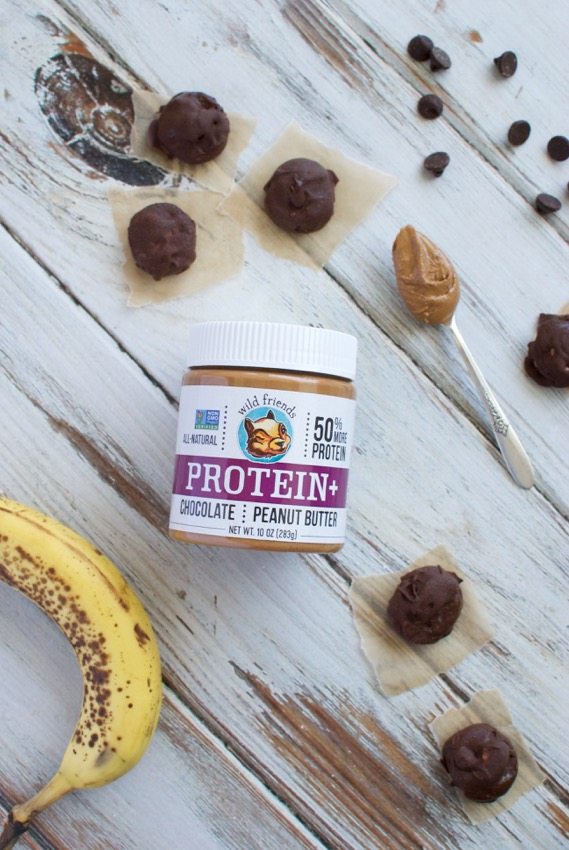 Place sliced bananas on a parchment-lined baking sheet or platter. Freeze for about 30 minutes (or can be frozen overnight).
Remove from freezer and place a small dollop of the peanut butter on top of each banana slice. Return to the freezer and freeze another 45 minutes.
Before removing bananas from the freezer, place the chocolate chips and coconut oil in a microwavable bowl and microwave for 30 seconds. Stir vigorously then microwave up to another 30 seconds (no longer, or the chocolate may seize up) or until chocolate is melted and shiny.
Dip one banana bite at a time into the chocolate, then place back on the baking sheet. If chocolate becomes too thick, stir in 1-2 tsp of milk to thin out a bit.
Return the bananas to the freezer and freeze another 5-10 minutes.
Store any extras in a Ziploc bag or airtight container in the freezer for up to 2 weeks.
Recipe by
Eating Made Easy
at https://eating-made-easy.com/chocolate-peanut-butter-banana-bites/