Roasted Delicata Squash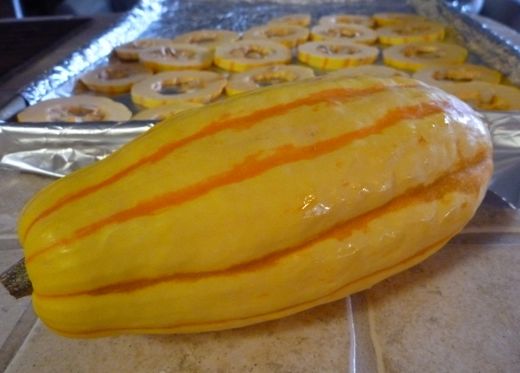 1 delicata squash
olive oil
salt
pepper
Wash the outside, slice the squash into little rings.
Toss rings with olive oil and generous salt plus a pinch of pepper, and roast for 20-30 minutes at 425. Squash rings are done with edges are brown and seeds are crispy.
Eat the seeds along with the squash, or remove them after cooking and eat on their own (they taste like pumpkin seeds).