Roasted Kabocha Squash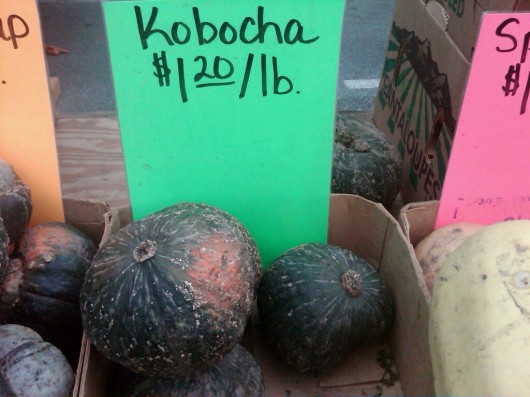 1 Kabocha squash, washed
1 Tbsp chopped fresh sage
2-3 Tbsp butter
Olive oil
salt and pepper
Cut off the top (but save it), then mix together 1 Tbsp chopped fresh sage with 2-3 Tbsp butter and use your fingers to rub this all over the inside of the squash. Sprinkle the inside of squash generously with salt & pepper, then replace the top, rub the outside of the squash with a little oil (to prevent the skin from burning)
Roast it on a foil-lined baking sheet at 425 for about an hour, or until the squash is tender when you poke it with your finger.
Remove the top, take a big scoop out of the inside, and eat it.