Kale Caesar Salad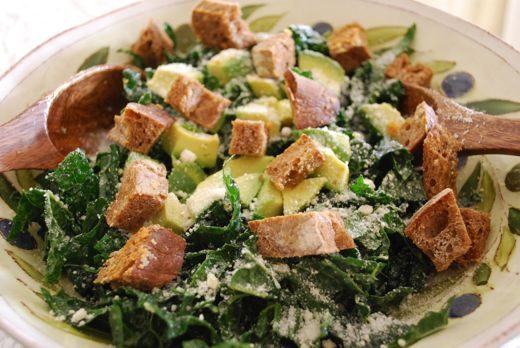 1 bunch of kale
Juice of 1 lemon
1 tablespoon red wine vinegar
1 tablespoon olive oil
1 teaspoon dijon mustard
Pinch of salt and pepper
¼ cup parmesan cheese
Croutons
Combine lemon juice, red wine vinegar, olive oil, dijon mustard, salt and pepper in a big salad bowl
Remove the stems and chop the kale leaves into bite size pieces. Add to the dressing and toss to coat. Let the leaves marinate for at least 20 minutes, tossing once or twice.
When the kale's done marinating, toss everything together and serve.
You can also chop some avocado or tomato to add if you'd like.