Natural Strawberry Jello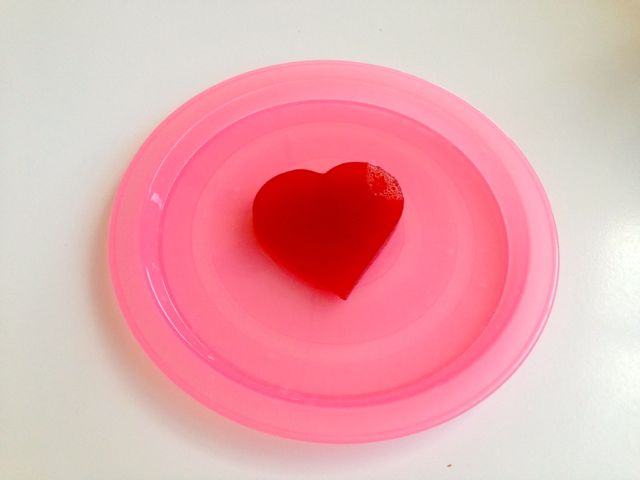 3 cups organic limeade or lemonade
2 cups ripe strawberry slices
1 Tbsp sugar
2 Tbsp water
4 packets unflavored gelatin
1. In a medium sized pot, cook the strawberries, sugar, and water over medium heat until bubbling. Remove from heat and puree with an immersion blender (or wait until cool and blend in a regular blender).
2. Add 2 cups limeade to the pot and cook until just barely boiling. Remove from heat.
3. Stir all 4 packets of gelatin into the remaining cold cup of limeade and let sit one minute.
4. Pour all of the liquid in the pot plus the cold limeade/gelatin mixture into a 13x9 baking dish and whisk together until gelatin is dissolved.
5. Place dish in fridge for 3-4 hours or until completely firm.
6. Cut into squares, or use cookie cutters to create desired shapes, and serve.