Greek Yogurt Dressing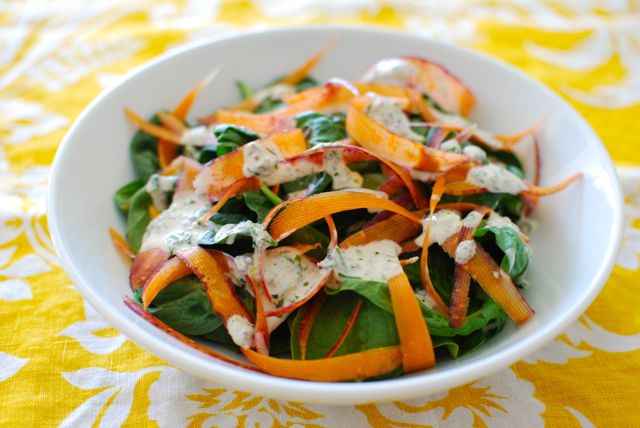 1 handful baby spinach, arugula, or mixed greens
¼ cup fresh basil leaves
1 green onion, rough chopped
2 Tbsp red wine vinegar
2 Tbsp extra virgin olive oil
1 Tbsp olive tapenade (or 6 Kalamata olives)
½ cup organic nonfat Greek yogurt
Salt to taste
Blend spinach, basil, green onion and olive tapenade in a mini food processor or blender until finely chopped.
Scrape down the bowl then add the vinegar, oil, Greek yogurt, and 2 Tbsp water and blend until dressing is smooth. Taste and add a pinch of salt if desired.
Add a little more water (or vegetable broth) to make the mixture more of a salad dressing consistency, or leave as is to use as a dip for vegetables.
Store extra dressing in an airtight container in the fridge for up to a week.