Fresh Tomato Sauce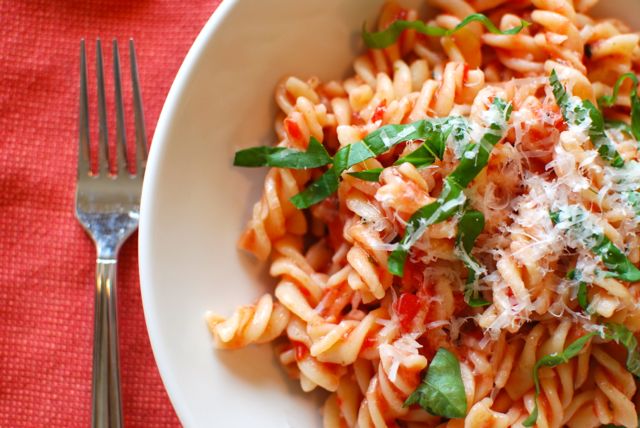 2 cloves garlic
1 small handful fresh basil leaves
3 lbs fresh tomatoes, cut into large chunks
1 teaspoon salt
Place garlic cloves in a food processor or blender and finely chop.
Scrape down sides, then add tomatoes, basil and salt to the blender.
Pulse until desired consistency is reached - I like to leave it a little chunky.
Toss with hot pasta, then serve with plenty of Parmesan cheese and a drizzle of olive oil.