This post is sponsored by Earthbound Farm. Thank you for reading and supporting my blog!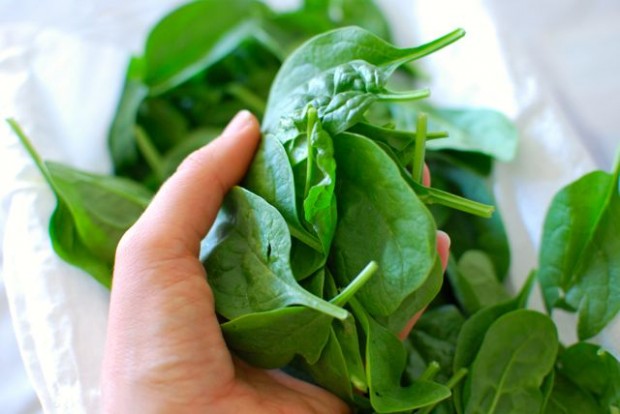 People often ask me if anyone really meets the recommended 5-9 servings of vegetables & fruits everyday.
What do I tell them? That it's not actually that hard.
The key is to include fruits & veggies (especially veggies) in all your meals and snacks. After deliberately doing so for awhile, this habit becomes second nature.
I find one of the easiest ways to eat plenty of vegetables each day is to add handfuls of fresh, pre-washed baby greens to much of what I make throughout the week. Not only does this boost the value of my meals and snacks, it also allows me to minimize food waste, since I can easily use a couple large clamshells of greens in any given week.
My go-to's for greens are baby spinach, baby kale and Earthbound's Power Greens, because I like the way these taste both raw and cooked. When I have greens that are close to expiration and need to be eaten, I can sauté them or add them to whatever cooked dish I happen to be making.
Adding just a handful here and there makes a big difference in the number of veggies we end up eating.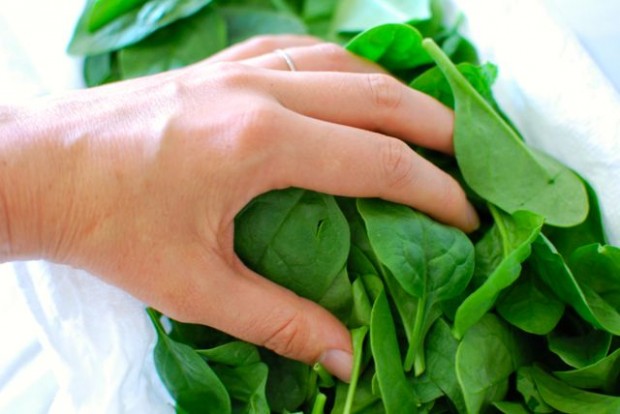 Below are some of the ways I include greens in my favorite meals all week long.
In soups and stews…
In breakfast burritos and omelets…
On top of nachos and in quesadillas…
In appetizers…
Like these little balls of goat cheese which have been rolled in chopped greens & lemon zest; served with crostini:
In grains or pasta-based salads…
(Which you can later turn into Lettuce Wraps using Earthbound's Easy Leaves!)…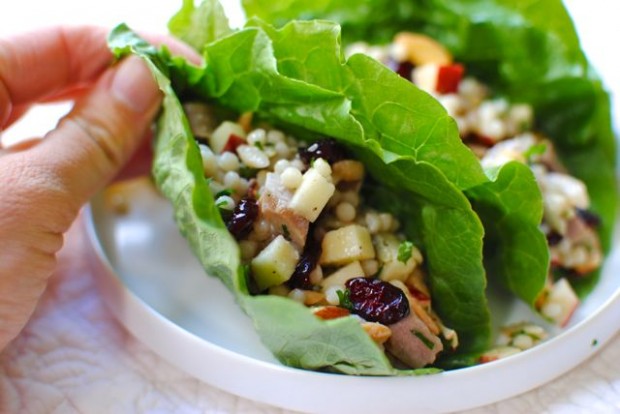 In sandwiches and wraps…
Ground into pesto…
For use on sandwiches, in pasta and mixed with yogurt or sour cream for an easy veggie dip.
And even in baked goods…
Like zucchini bread or muffins. (Finely chop the greens and you won't even know they are there!)
What other ways to you use your pre-washed greens throughout the week? I always love hearing new ideas!