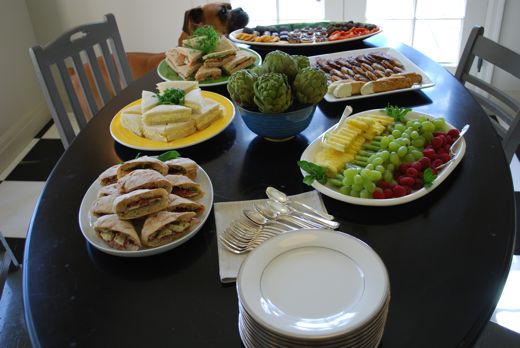 Tea sandwiches are often thought of as "women food" — but I beg to differ!  Every guy I know likes sandwiches…and also likes to see a table full of little foods so he can fill his plate with some of everything…and then go back for seconds.  So why not make a variety of little sandwiches, along with some platters of other tasty foods, for your Father's Day celebration this year.  If you think your dad might think this is a little too feminine for him, just call this set-up a "Sandwich Buffet" and he'll quickly be convinced.  Here are some ideas…..
Egg salad sandwiches on white bread. The best recipe?  Simply chopped boiled eggs with some mayo, salt, and pepper.  Put it on a pretzel roll for something a little different.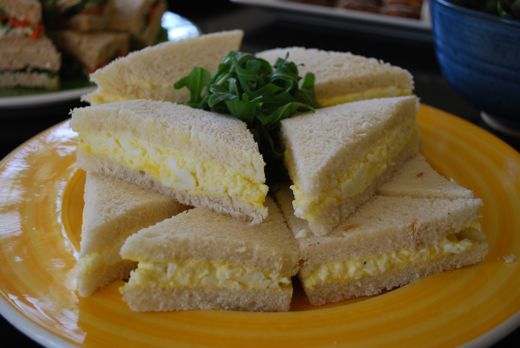 Fig and prosciutto sandwiches on ciabatta bread. Spread some fruit preserves and pesto on ciabatta bread, then add prosciutto, brie cheese, and some fresh arugula or greens to top it off.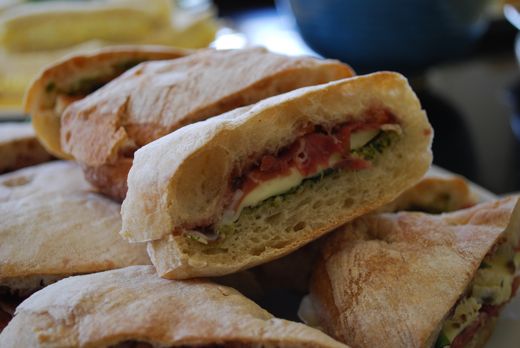 Smoked salmon sandwiches on whole wheat bread. Spread cream cheese onto bread, then add chopped fresh dill, green or red onions, cucumber, and lox or smoked salmon.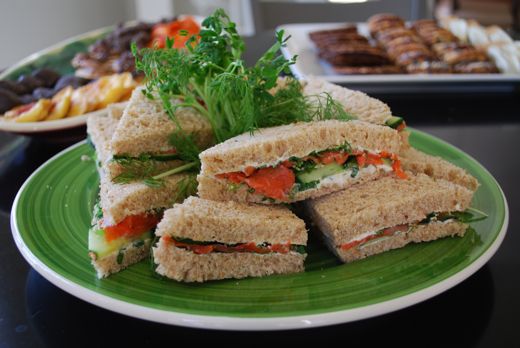 Fresh fruit platter. With summer produce almost in full swing, the options for this are endless.  Pick 3 fruits of different colors for best presentation.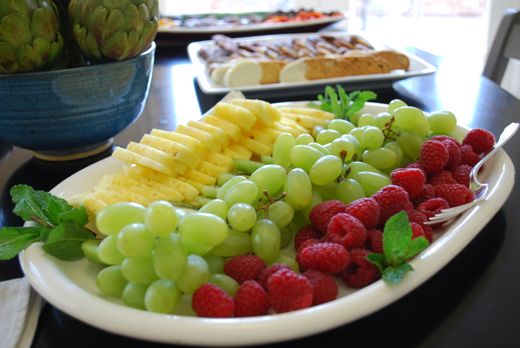 Cookie platter. What man doesn't love cookies?  Make one type and buy the rest.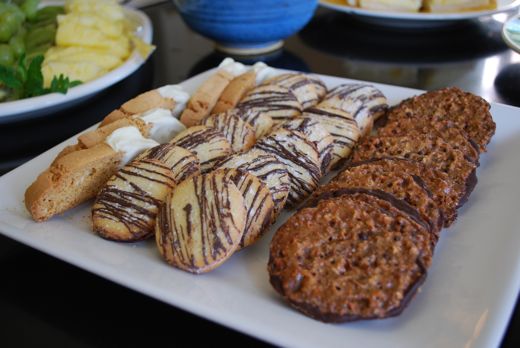 Sweet or salty treat tray. If the father in your life likes sweets, throw together a plate of chocolate, candies, and dried fruit.  If he's more of a salty guy, offer a tray of chips, seasoned nuts, and popcorn.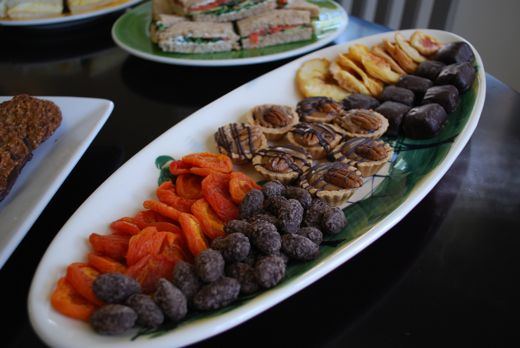 These are just suggestions, of course.  There are so many delicious sandwiches and snacks to choose from!