Our sweet little friend Violet is visiting us this week.  She's 10 months old and eats just about everything (except for what ends up in her hair or stuck to her legs).
Lucy finds this baby-feeding process pretty entertaining,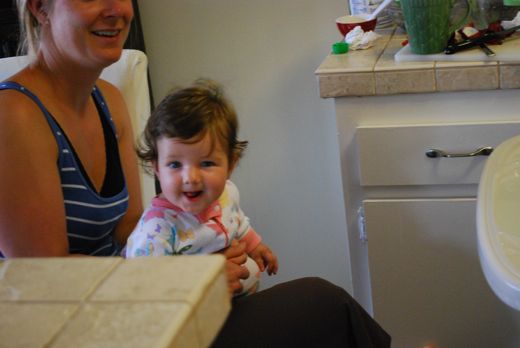 though she's also a bit jealous,
and looks like she just might lunge at Violet's lunch…
Lucky for Lucy, there's just a few more days between her and solid food tasting.  Until then, she'll happily play with the tomatoes we brought home from the farmer's market…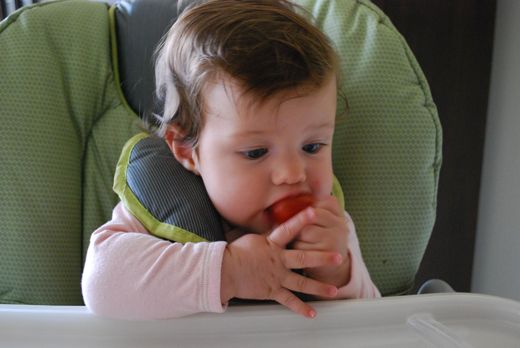 Remember to join us here on Oct 1st, to see What Lucy Eats!