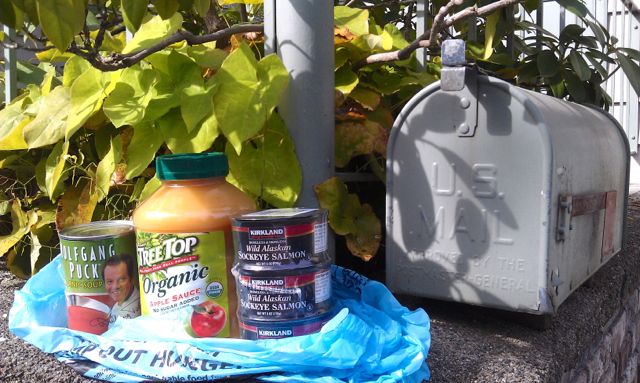 Hunger and food insecurity are present in every community in this country. In one easy step, you can help to change that.
Tomorrow is the 22nd annual Stamp Out Hunger food drive, in which your postman or woman will collect food donations with every mail delivery he or she makes.
Last year, letter carriers collected 74.4 million pounds of non-perishable food with this drive, all of which went to local food banks and shelters.
What You Can Do
To contribute to the Stamp Out Hunger food drive, simply leave a sturdy bag of non-perishable food items (here are some healthy suggestions) next to your mailbox tomorrow before your post person comes.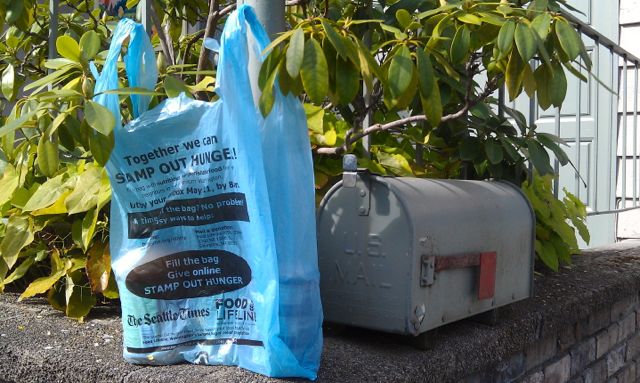 There's never been an easier way to help fight hunger!
Questions? Find answers on Stamp Out Hunger's Facebook page or the Letter Carriers Food Drive site.
Have a great weekend!