This crunchy, satisfying freaked and broccoli salad is a great way to enjoy Freekeh, a flavorful, high-fiber Middle Eastern whole grain that cooks in just 20 minutes!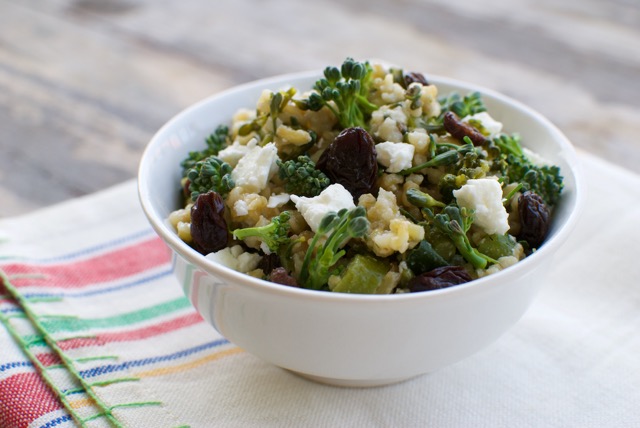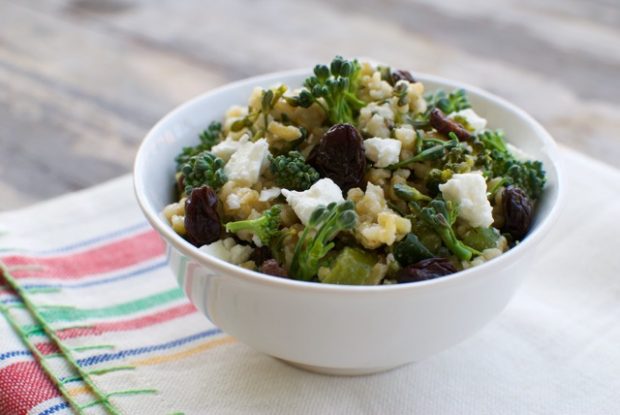 Grain-free diets are all the rage. But before you dive into one, ask yourself these questions:
Do I suffer from a medically diagnosed digestive disorder?
Have I already tried reducing my consumption of processed carbs?
Do I eat mostly whole, intact grains in reasonable portion sizes?
Have I sampled a wide variety of grains?
If your answer to any of the above is No, I'd suggest making some other lifestyle changes before deciding to give up grains.
Why?
Because most people can eat grains with no problem, and have a healthier diet because of them. As long as you're picky about the grains you eat, keep eating them (unless your doctor or dietitian has advised you otherwise, of course).
Here are just a few of the benefits of keeping grains in your diet:
The naturally-occuring fiber helps sweep cholesterol out of the bloodstream, aids in digestion & regularity, and helps keep you fuller for longer after a healthy meal or snack.
Whole, intact grains are often rich in protein as well as key vitamins and minerals.
Cooked grains are an inexpensive, easy, convenient way to add nutrition to your meals.
If you're experiencing unpleasant symptoms after eating grains, you may want to try:
Eating smaller portions of grains in a sitting. Fill up the rest of your plate with veggies + protein.
Cutting out breads/cereals/bars that have added fiber (which may appear in the ingredients list as: maltodextrin, inulin, chicory root fiber, oat hull fiber, oat fiber, wheat fiber and wheat starch). These fibers are synthetic, not naturally-occuring, and can cause bloating, gas, etc.
Choosing intact grains (whole grains you cook yourself, sprouted grain breads like Food for Life, cereals like Uncle Sam/Erewhon) over processed grains.
Seeking out gluten-free grains, if you've see a link between consuming gluten-rich foods and your symptoms.
Now for a slightly yummier conversation….
If you've never experimented with ancient or traditional grains, look for something you've never cooked next time you're at the store and give it a whirl. We've been loving amaranth and freekeh lately — grains I'd never even heard of two years ago!
Recently I made this simple Freekeh and Broccoli Salad with Feta and Raisins. Just 4 ingredients + a simple vinaigrette and you've got a flavorful, high-fiber side dish that's perfect alongside fish, chicken or any other entree.
I used Earthbound Farm's Broccolette here but you could also use regular broccoli florets. With this salad, anything works!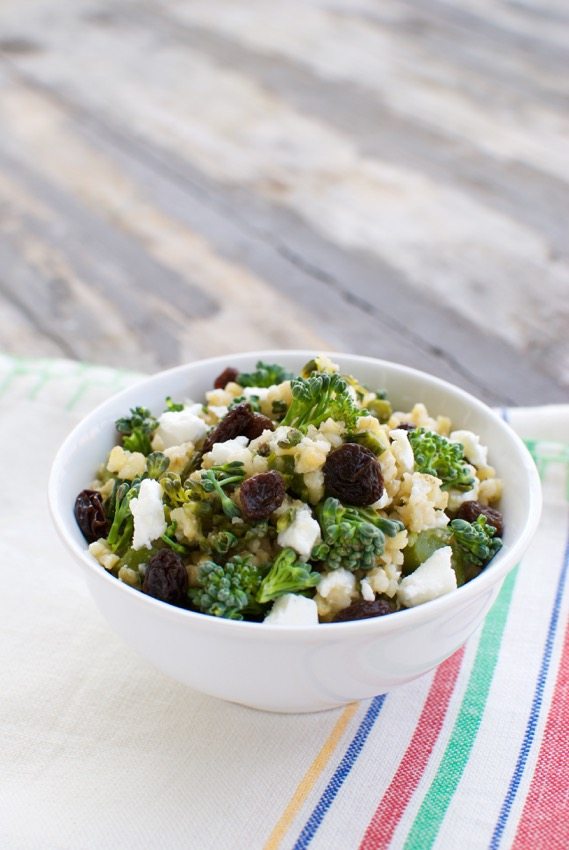 Freekeh and Broccoli Salad with Feta
This crunchy, satisfying salad is a great way to enjoy Freekeh, a flavorful, high-fiber Middle Eastern whole grain that cooks in just 20 minutes!
Serves:
6 side dish servings
Ingredients
3 cups cooked Freekeh (1 cup dry = 3 cups cooked; cook according to package directions)
2 cups chopped Broccolette (or broccoli florets)
3 Tbsp lemon juice
3 Tbsp olive oil
1 tsp Dijon mustard
½ tsp ground black pepper
¼ cup raisins
⅓ cup crumbled feta cheese
Instructions
Steam broccolette pieces for 3-5 minutes or until crisp-tender. Rinse with cold water or place in an ice bath to stop the cooking. Drain well.
Whisk together the lemon juice, olive oil, mustard and pepper.
Place freekeh and broccolette pieces in a large bowl. Pour the vinaigrette into the bowl and toss to combine.
Stir in the raisins and feta.
Serve at room temperature or cold.